The Power of Love: Online Meditation Course
BOOK NOW
Invoke the unique power of your heart through guided meditations, heal and bring peace to yourself as well as to world around you!
About this event
There is a tremendous power within you that can lift your life into a new space of creativity, delight and joy. With a relaxed intention, the energy of the heart can be directed to lovingly influence people and places anywhere in the World. This is done by learning to build up, focus and direct this powerful energy.
We are one. We are all from the same sacred source of consciousness. It is time to fully reconnect to our essential nature, to the nature of the Earth, to restore the balance and harmony essential to our well being and growth on this planet.
This is the way of the heart. It transcends the limitations of the ego and recognises the true nature of humanity.
Unlock the vibration of Love: the treasure of your Heart
When invoked, this 'energy of the heart' can be focused on healing, bringing peace and balancing the world around us. Nothing is more essential to a life fulfilled than the awakening of this force in the hearts of humanity.
Learn how to embrace the Power of your Heart and "raise your vibration" to have a significant positive impact on your life as well as on the energetic climate of the world!
Send love, peace, joy to yourself as well as to those around you and to people anywhere on the planet and benefit from the healing and balance that occurs when the heart is enlivened by your conscious intention!
Join me to understand this dawning of a new paradigm. A New uplifting way of living your life as well as sharing this planet with others, based on sharing, rather than competing.
With love, Peter
Elements
Guided Meditations
"… the space in the gaps between the words… that's where your essence is waiting…"
Guided meditation supports you to achieve mental, emotional, physical clarity, healing, and stress relief by positively changing the neural pathways of your mind. This practice reduces dis-ease by calming the unwanted stream of mental-emotional patterns that distract your focus from the here and now. You will be guided step by step to a state of being grounded in your presence, each and every moment, wherever you are and with whatever you are doing.
Why Morning Practice?
In the morning our senses are open and our mind is still relatively silent, not cluttered with too many thoughts. It is like the nurturing soil waiting for the first seeds. Whatsoever we plant in our mind in the morning will be massively supported and developed by our unconscious and subconscious minds. Moreover, morning meditation will set you up positively so you will feel relaxed, focused and empowered for the whole day.
Maharishi Effect
In these days, people more and more are coming together, impacting the World with the intention to bring about peace, healing, balance and prosperity for everyone. Even small groups of meditators, sharing a common and focused intention, can have a significant impact in creating this peace. By raising their own vibration and directing that energy consciously, measurable change happens. This is known as the 'Maharishi effect' and there are significant studies to support its efficiency.
This is the way of the heart. It transcends the limitations of the ego and recognises the true nature of humanity.
Tao
(in Chinese philosophy) means the absolute principle underlying the universe, combining within itself the principles of yin and yang and signifying the way, or code of behaviour, that is in harmony with the natural order. The interpretation of Tao in the Tao-te-Ching developed into the philosophical religion of Taoism.
In this course, Peter will be using some of the ancient Taoist methods using the breath and visualisation to build up and control life energy, also called 'Chi'.
Consciousness
You will learn how empathy and the connectedness that we all share is what science is now calling the Quantum Field of Consciousness. It has been shown that when people meditate there is a change in the energy field around them. A field of contentment, peace and aliveness.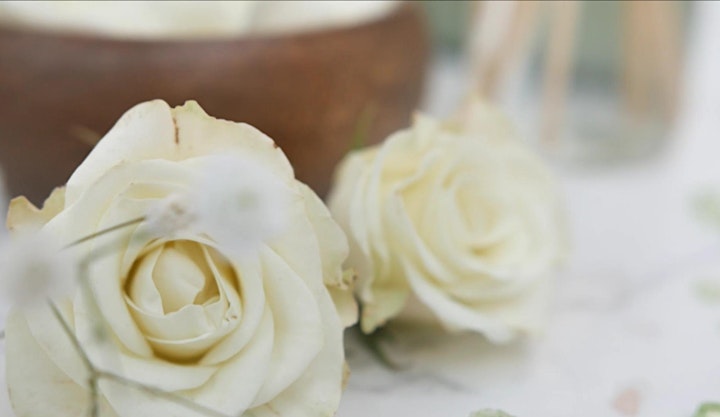 Benefits
Learn …
how to ground your practice of meditation into each and every moment.
powerful techniques to build up, transform and project the energy of the heart.
how you can guide and control your energy in a meaningful and nourishing way using ancient Taoist techniques
how to raise your vibration to build empathy and power in the collective heart space.
the power and impact of the Maharishi effect by meditating with others.
effective methods to project love to others
how to cultivate and sustain a flow of love in everyday live.
develop a state where your mind is in collaboration with your heart
methods to ensure you stay free from the trap of ego.
how to sustain your practice each and every day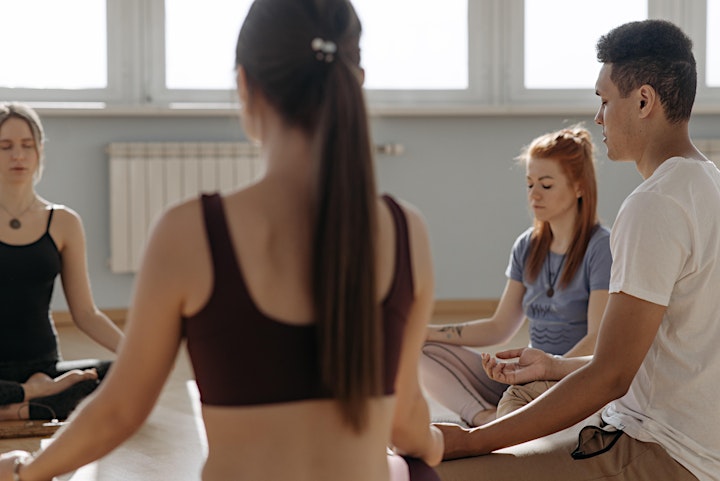 Session Themes
Grounding in presence: essential techniques to access a full presence in the here and now – first steps towards planting a healing intention – choosing suitable anchors
Connecting to the heart: practice of presence, meditation & breath as the main means – a gentle connection and opening the heart space
Energy circulation: techniques to awaken and circulate your energy for healing
Creating right (inner) conditions: raising your vibration – creating right conditions to initiate positive change
The Maharishi Effect: a deeper understanding of love and hate – connecting to the quantum field
Sending Love: inner intention and a higher guidance – sharing a positive charge – testing functionality
Being a channel: becoming a vehicle of peace – a flute never tires of being played
Creating a Thought Form: thoughts as creators of our reality – a way to conscious thinking
Knowing what's right: techniques to predict the outcome of your intentions in advance – the role of ego – the role of spirit
Flow & calm presence: staying in the flow – the power of calm presence – allowing the unknown with an effortless easiness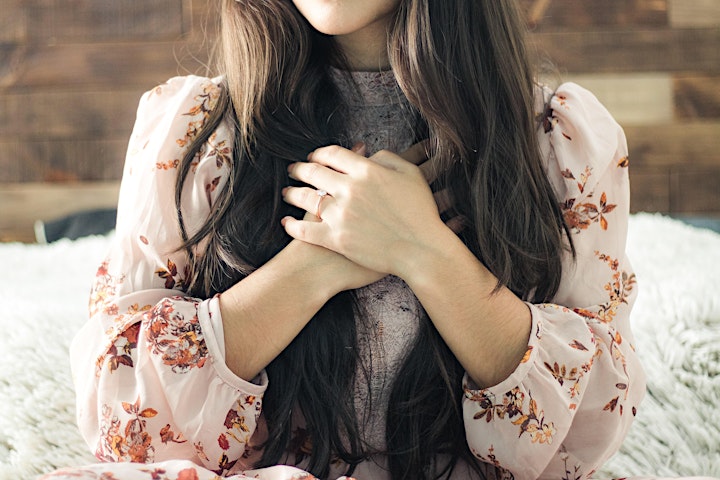 Schedule
Course dates: 2nd – 13th of May 2022
* All sessions will be live (on Zoom) with the recordings available to watch for at least 48 hours after the live stream, so even if you cannot always make it live, you will not miss a thing!
Daily morning sessions from Monday till Friday
Sessions time: from 7.00am CET / 06.00am UK time (1 session=45 min)
(same for both weeks)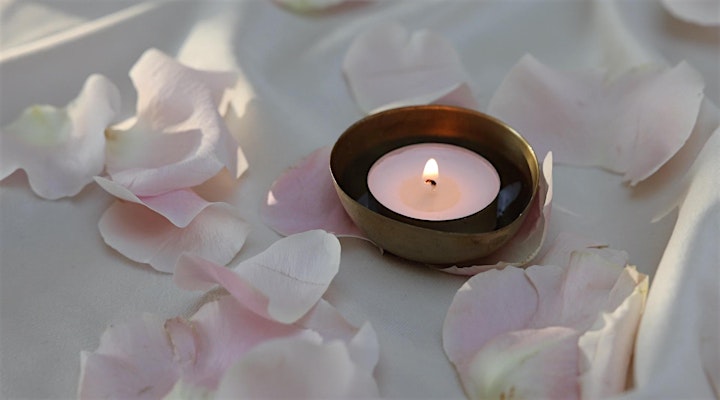 Practicalities
To fully enjoy this event, we recommend to secure for each session:
a comfortable quiet space: "creating your nest": prepare cushions and blankets so you feel comfortable, maybe dim the lights and light some candles, favourite diffusers, gentle calming music. Wear comfortable clothes.
Please access your link to the zoom room 5 mins before so we are ready to start on time.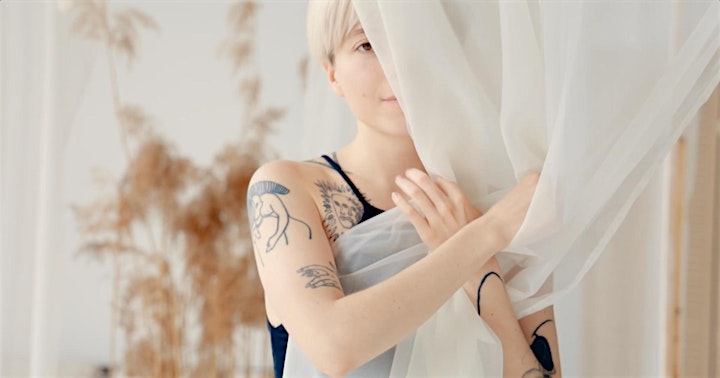 Registration
To secure your spot, please, CLICK HERE. You will be directed to a booking page, where you can complete your booking.  Once you complete your booking, you will be sent a confirmation email that will include links to the sessions.
*All meditation sessions will be recorded and available to watch for at least 48 hours after the live stream, so even if you could not always make it live, you will not miss a thing!
Your Guide
Peter Harper
Peter is an experienced spiritual guide with 40 years experience in self discovery and spiritual guidance. He divides his time hosting Meditation and Self Awareness Retreats and Workshops in Europe and creating Guided Meditation and Conscious Music recordings.
Peter is the founder of The Drunken Monk project connecting spirituality with daily life, using tools such as guided meditation recordings, Enlightenment Intensive process, Self Awareness retreats and workshops.
"Above the clouds of the mind, there is a clear blue sky. I will meet you there…" Peter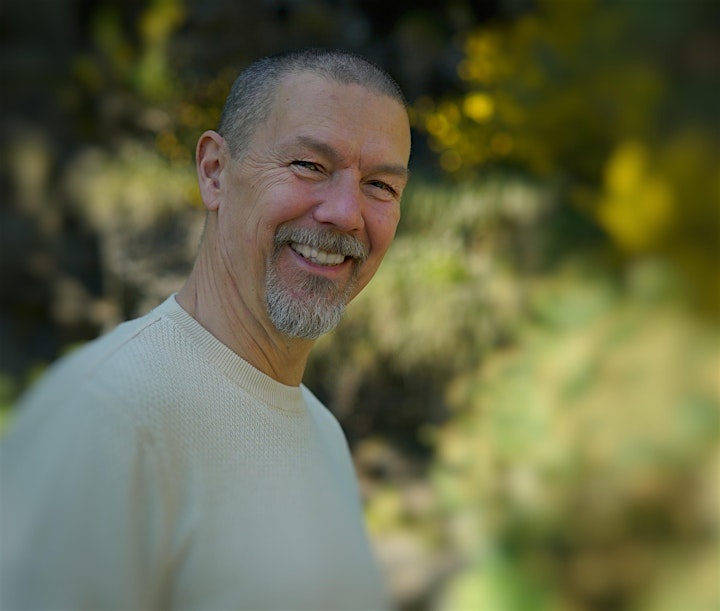 Safety & Privacy Disclaimer
By attending the sessions and courses (in person, as well as online programs) provided by The Drunken Monk you agree to take full responsibility for your safety and all consequences of participating. Our courses are for educational purposes only. The Drunken Monk is not responsible and cannot be held liable for any legal claims or losses.In the event that you have any concerns or if you are on medication for mental health or physical reasons then please inform the us by emailing info@the-drunkenmonk.com.Everything that is shared in the courses provided by the Drunken Monk project or shared by other participants within the sessions remains strictly confidential and private. This includes the taking or sharing of any pictures of other participants within the course or sharing any personal details about the other participants.
All right reserved. Any informations/study materials provided by The Drunken Monk teachers and guides are the subject of the copyright of The Drunken Monk or their respective owners. All materials are not transferable and cannot be distributed without written permission from The Drunken Monk organisers.
GDPR
By confirming your participation you are agreeing that we can send you a welcome email and occasional inspirations. You can always unsubscribe at the bottom of our emails. These emails will confirm to the GDPR rules and your privacy will be respected and protected. We will not share your details with anyone in any way.