Your Soul's Purpose (online meditation course)
BOOK NOW
Online guided meditation course to deepen your connection to your soul, activate your gifts and ignite your soul's and life's purpose.
About this event
'Let's play!' Said goddess Maya to god Brahma, then she cut him into thousands of teeny tiny pieces and put these divine sparks into every human being. 'Now the game begins! I am going to make you forget what you are, and you are going to try to find yourself!'
narrative adapted from the book 'Mastery of Love' by `Don Miguel Ruiz
We all carry within us the divine spark of consciousness that some would call God, a Divine Light or Universal Consciousness. When connected to that spark, your authentic Self, there is a rich sense of meaning and purpose. A feeling of being home, comfortable in your own skin, knowing who you are and enjoying being in the right place at the right time with the right people.
Yet it can become covered in the dust of a daily life and hidden by the many distractions of this busy world. Thankfully, it never goes away and this course is an invitation for you to re-connect to the deepest aspect of your nature and purpose in life.
To find that clarity, to build a clear vision for a future that is filled with joy and significance. To be free from the limitations of doubt and to let your spirit soar into the blue sky of your limitless potential.
I have found nothing in life that is more fulfilling than to know 'who I am' and 'why I am here'. It is a flow of unimagined moments of joyous delight and surprises. It is your birthright to know this for yourself and it will be my pleasure to walk with you on that journey.
With Love, Peter
COURSE BENEFITS
Easy, comprehensive, suitable for all levels, advanced as well as beginners in meditation
Learn about your soul's and life's purpose
Recognise and overcome self-limiting beliefs, turn challenges into opportunities and learn to master your emotions.
Find congruent certainty in your life direction and purpose
Embody your meditation skills and build a healthy and nourishing meditation routine
Start your days from a nourished and resourceful space, feeling balanced and connected to your inner center
Find more clarity about who you are and why you are here
Connect to your soul, so you can take the 'right action' to move to wherever you are destined to go.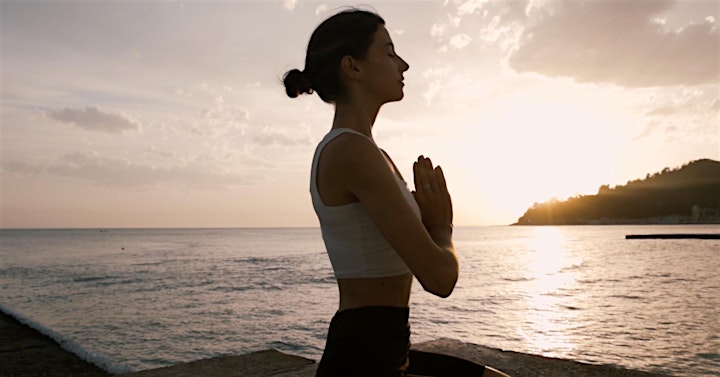 ABOUT THE PURPOSE
What is Soul purpose: BEING
Soul purpose is the natural expression of your light, your unique gifts, your magnificence in its full expression. Your soul purpose is something your soul wants to express.Finding your soul purpose is the ability to find more of the true essence of you. To let go of what is not you, so you can allow the authentic you to shine and express your unique souls gifts.
What is life purpose: DOING
Life Purpose is that thing that you DO that gives your life meaning. Actions that you take that help you be of purpose. Another term for your Life Purpose would be your calling.Your calling is what you feel called to do ( your career, education, family, personal growth, etc.).
Connection of Soul purpose & Life Purpose
Our primary soul purpose is to awaken. From that space the urge to express 'who we are' will arise. The life purpose is what we do in life and flows from the direct connection to your Being: your soul purpose.
When your soul and life's purpose are in a harmony, the right people and opportunities will come to you and you will know by the enthusiasm and aliveness within you that you are in the right place, doing exactly what you are destined to perform.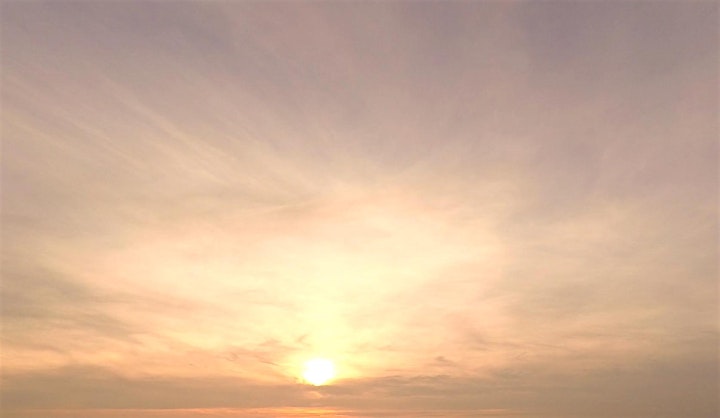 MAIN ELEMENTS
Guided Meditations:
The core of this course will be daily guided meditations with Peter who will, in a light and comprehensive way, guide you to explore and understand your highest potential.
Meditating at the start of the day can bring many benefits to your health and wellbeing. It supports you to set yourself up for the day ahead, whatever that may be. If you can get into a daily morning practice, you will be surprised at how much grounded, focused, energised and creative you'll feel in your day.
Self Discovery Journaling:
Throughout the course we will be using journalling as a tool to develop and clarify the theme of each session. This will help to apply the guidance to your own personal situation and create the space for new insights and solutions to manifest.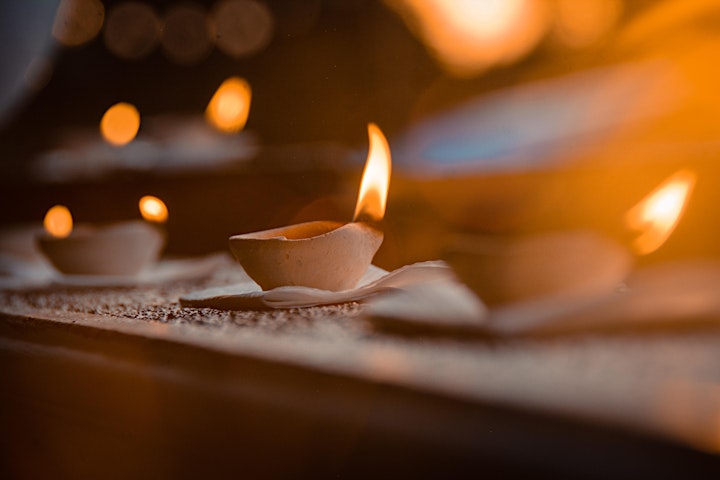 SCHEDULE
Course dates: from 29th of November – 11th of December
* All sessions will be live (on Zoom) with the recordings available to watch for at least 48 hours after the live stream, so even if you cannot always make it live, you will not miss a thing!
Daily morning sessions from Monday till Friday
Sessions time: from 7.00am CET / 06.00am UK time (1 session=45 min)
(same for both weeks)
Closing circle on Saturday 11th of December
Session time: from 10.00 CET / 9.00 UK time (approx. 45 min)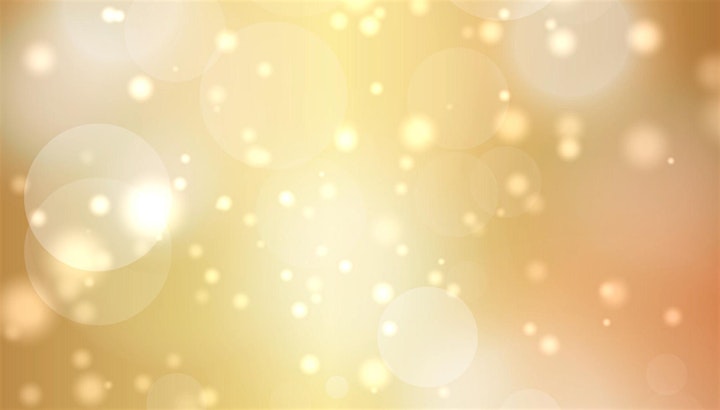 SESSIONS STRUCTURE
SESSION 1: BEGIN IN THE NOW
Learn the essential aspects of soul and life's purpose – ground yourself in the nourishing here and now – set the direction of your upcoming journey
SESSION 2: CREATE SPACE AND CONNECTION
Discover the fundamental question which will connect you to your soul – learn powerful technique to facilitate a direct experience to your Authentic being – create a space to reveal your soul's purpose
SESSION 3: HEALING 1 (mind and emotions)
Recognize your self limiting beliefs – step out of the loop of negative emotions and thoughts – Build the collaboration between the heart and mind
SESSION 4: HEALING 2 (body and energy)
Understand the relationship between your physical and energy body – Release energetic blocks in your body that built up over time – clear your energy system and create balance
SESSION 5: ENVISION THE FEELING
Connect to the longing of your soul – envision the feeling of the fulfillment of your true purpose – access the wisdom of your subconscious world
SESSION 6: EMBRACE THE FEAR
Transform your fear into opportunity – Learn how to efficiently deal with 'what if' scenarios – invite a profound flow of gratitude into your life
SESSION 7: INNER GUIDE
Master the stillness of listening – Learn the art of listening to your inner wisdom – recognize right direction and which steps to take
SESSION 8: STEPS TO FULFILLMENT
Address practical tool to support the unfolding of your life's purpose – Be grounded in emotional certainty that empowers your actions. – Recognise the signs of being aligned with your purpose.
SESSION 9: DON'T MISS THE OBVIOUS
Appreciate the beauty in the ordinary – learn the wisdom and fulfillment of simplicity.
SESSION 10: ONENESS
Bring together your soul and life's purpose – balance your being and doing – be comfortable in the present moment with a deeper trust.
+ Wrap up Closing Circle on Saturday 11th of December from 10.00 CET / 9.00 UK time (approx. 45 min)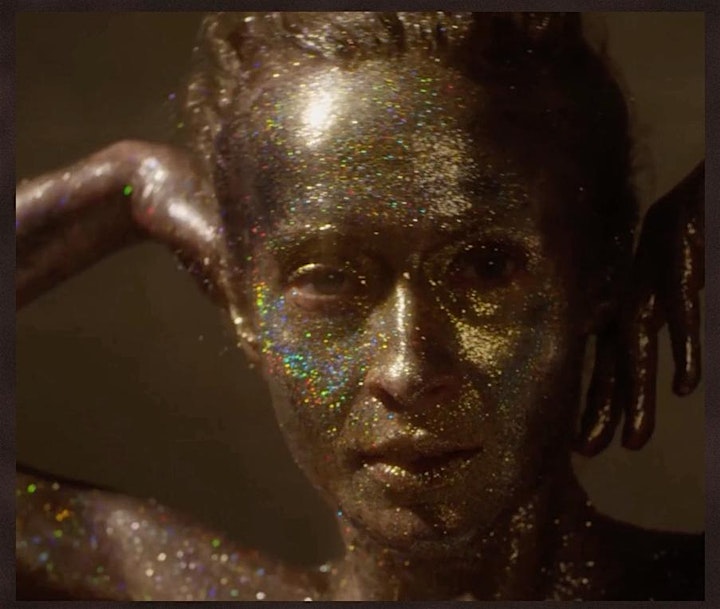 PRACTICALITIES
All sessions will be recorded and available to watch for at least 48 hours after the live stream, so even if you cannot always make it live, you will not miss a thing!
This event is suitable for all – beginners, intermediate and experienced in meditation.
To fully enjoy this event, we recommend to have handy for each session:
a comfortable quiet space: "creating your nest": prepare cushions and blankets so you feel comfortable, maybe dim the lights and light some candles, favourite diffusers, gentle calming music. Wear comfortable clothes.
*Please access your link to the zoom room 5 mins before so we are ready to start on time.
YOUR GUIDE
Peter Harper
Peter is an experienced spiritual guide with more than 35 years of experience in self discovery and spiritual guidance. He divides his time hosting Meditation and Self Awareness Retreats and Workshops in Europe and creating Guided Meditation and Conscious Music recordings.
Peter is the founder of The Drunken Monk project connecting spirituality with daily life, using tools such as guided meditation recordings, Enlightenment Intensive process, Self Awareness retreats and workshops.
"Above the clouds of the mind, there is a clear blue sky. I will meet you there…" Peter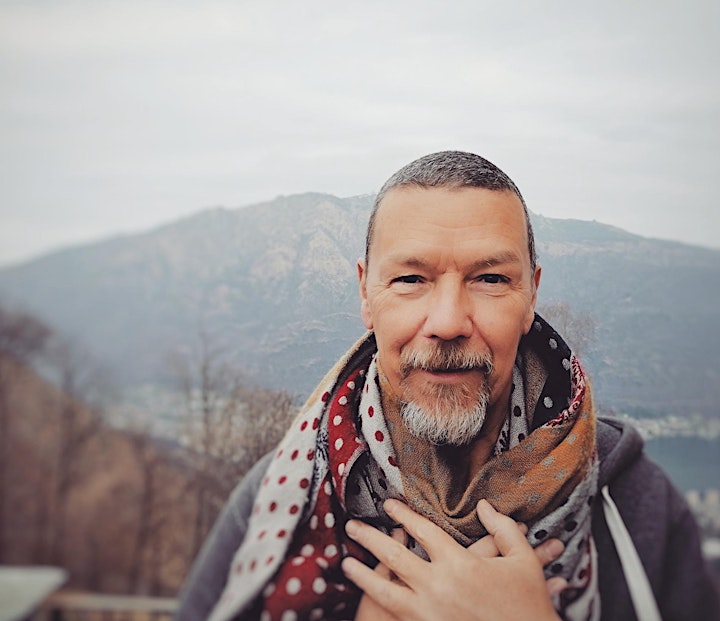 REGISTRATION
To secure your spot, please, click on BOOK NOW . You will be redirected to a booking page where you can complete your reservation. Once you complete your booking, you will be sent a confirmation email that will include links to the sessions.
*All the meditation sessions will be recorded and available to watch for 48 hours after the live stream, so even if you could not always make it live, you will not miss a thing!