ABOUT
Come with me to explore the fascinating world of Creative Manifestation uniquely combined with Guided Meditations! Take a significant step to bring your visions, plans and goals to reality!
"What is it that you want? How do you want to feel? What do you want your life to look like? How can you attract abundance into your life?"
Manifestation is a wonderful and powerful aspect of our potential as Human Beings. At the same time it is not a magic wand which will bring us what we want without us being a part of the process. I believe, that manifestation can be most accurately described as: THE HARMONIOUS COLLABORATION BETWEEN YOU AND THE UNIVERSE.
Within this course, you will actively work on bringing into reality what you wish for in your life. Creating your compelling future by discovering essentials steps towards manifestation. You will also put into action numerous manifestation techniques, from ancient systems to currently trending techniques. At the same time you will benefit from soothing Guided Meditations which will enhance your process and set you into a grounded and positive mood for the day.
I am truly looking forward to accompany you on the journey which will nourish you and create a space for you to be the unique creator of your desired life!
With love, Peter
WHEN: 17-29/5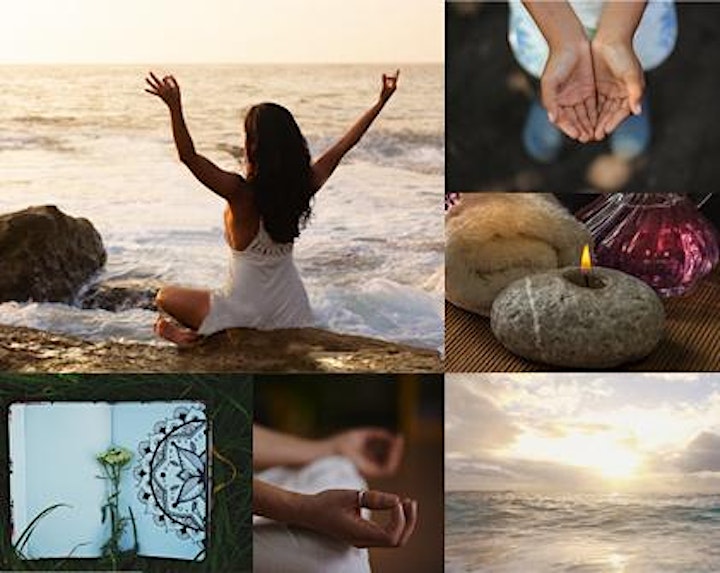 COURSE BENEFITS
REALISTIC – HIGHLY PRACTICAL – EXPERIENTIAL – TRANSFORMATIVE
Start your mornings from a positive, resourceful and relaxed space – your days will gain a new sparkle and you will feel energized, focused and centred.
Sink into a relaxed and peaceful space with nourishing guided meditations
Discover and embody the powerful "12 Step Creative Manifestation" process
Practice and bring into action effective manifestation techniques, including the newest and currently trending methods
Give foundations to your wishes and create a compelling future
Address your deeper needs and bring your vision, goals and intentions to reality
Find the manifestation technique which works best for you
Recognise and overcome self-limiting beliefs, turn challenges into opportunities and learn to master your emotions.
Find congruent certainty in your life direction and purpose
At the end of the course enjoy the Online Minibook with all the learned techniques with guidelines on how to use them
KEY CONCEPT
UNIQUE 'ALL IN ONE' APPROACH
I believe that the course I am presenting to you here is 'one-of-kind'. It combines effective Meditation Guidance (core to the practice) with unique 12 Step Manifestation insights and powerful techniques which will give you everything you need to dive deeper into the art of bringing your goals and visions to reality.
In each session you will:
– discover one of the 12 steps of the Creative Manifestation process
– actively work on what you wish to manifest in your life by learning and practicing various manifestation techniques
– sink into nourishing Guided Meditations to embody the theme and to set yourself into a grounded and positive mood for the day
REALISTIC
No magic wands, no miraculous promises. Manifestation requires our focus, commitment and 'to do the work' (as with everything we wish to achieve). Within the guidance you will be able to set up your realistic visions and learn how to practically implement and work on them in your day to day reality.
HIGHLY PRACTICAL
Within the course you will have an opportunity to discover and immediately practice about 12 unique manifestation techniques from ancient systems to currently trending ones. At the end of the course you will know which technique works best for you and you will be able to continue practicing on your own.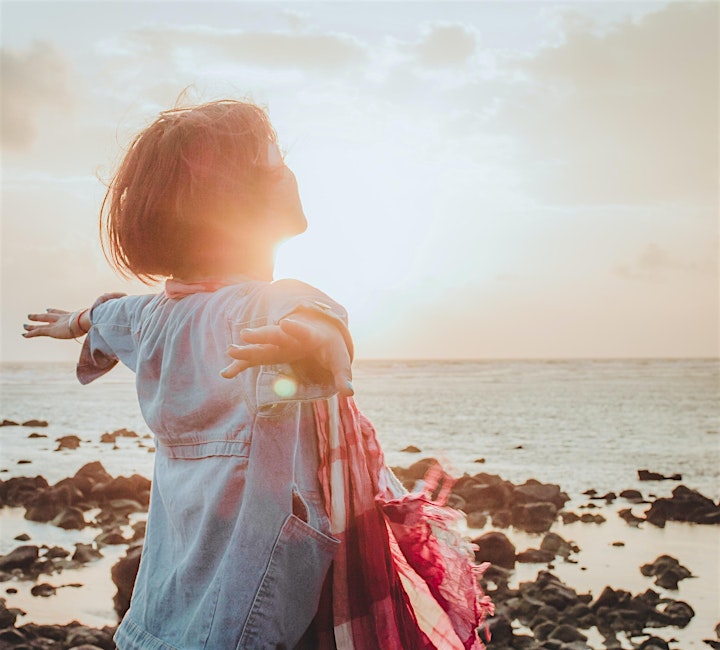 ESSENTIALS:
Each session will focus on a specific theme from the 12 Step Creative Manifestation program, together with learning and practicing new techniques. A meaningful part of each session will be guided thematic meditation, which will significantly support you to embody the whole topic. The meditations are also designed to help you positively start your day from a nourished, positive and grounded space.
Elements of each session:
THEMATIC GUIDANCE TO 12 STEP MANIFESTATION PROCESS
At the beginning of each session, Peter will introduce you to one essential area of manifestation practice. Step by step you will uncover the fascinating layers of this process and learn the essential laws of a solid practice to increase and develop your manifestation abilities.
The steps combine teachings of the most powerful approaches from ancient mystery schools combined with the modern explanations from Quantum physics, the Law of Attraction and Neuroscience.
MANIFESTATION TECHNIQUES
Techniques are vehicles to manifest your desired intentions into reality. Practical experience is essential and will significantly enhance your manifestation process.
Within the course you will have an opportunity to discover and immediately practice about 12 unique manifestation techniques from ancient and well established ones, such as:
visualization, guided imagery, affirmations (mantras), prayers, setting intentions, various forms of journaling and symbol making to the newest currently trending techniques such as a vision board, creative expression, '3-6-9', or 'out of the box' technique.
GUIDED MEDITATIONS
" In order to receive, we need to be open and available."
Meditation will support you to embody the theme of each day and allow you to reach a powerful state of flow. The fuel for your manifestation practice is your inner self and meditation highly supports this connection by bringing you to the relaxed awareness acceptance and openness. `From this space you can easily recognise your deeper needs, connect to your inner resources and ultimately to merge with this wonderful companion in the manifestation process – the Universe.
Meditation will also set you into a grounded and positive mood for the day!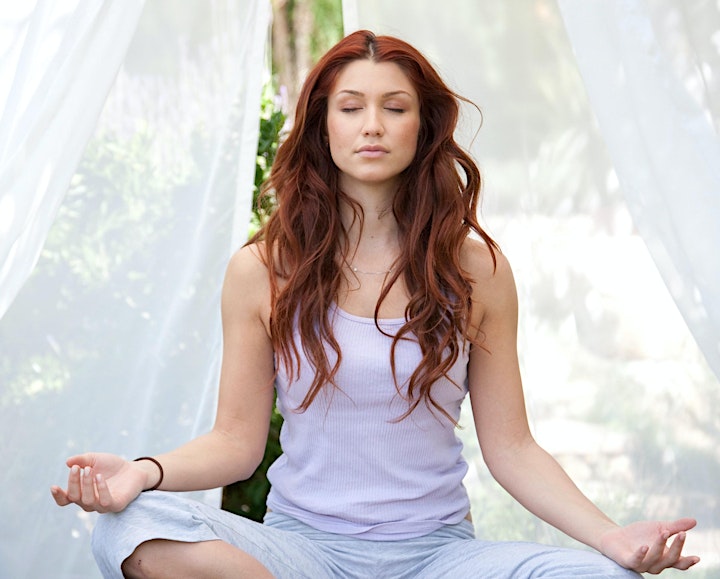 WHY MORNING PRACTICE?
In the morning our senses are open and our mind is still relatively silent, not cluttered with too many thoughts. It is like a nurturing soil waiting for it's first seeds. Whatsoever we plant in our mind in the morning will be massively supported and developed by our unconscious and subconscious minds during the whole day. Moreover, morning meditation will set you up positively for the upcoming day, so you will feel relaxed, focused and empowered.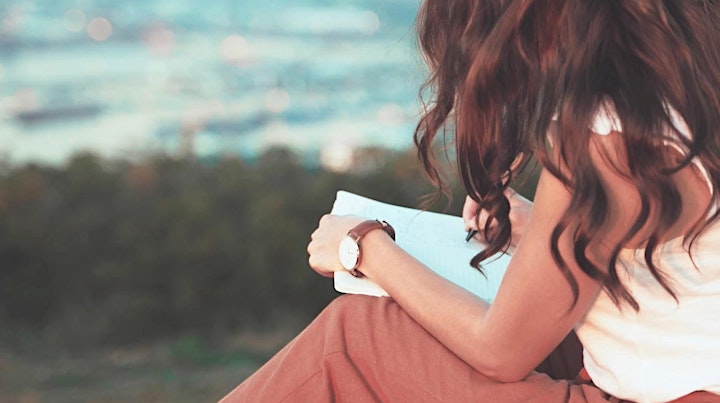 BONUS:
MANIFESTATION TECHNIQUES MINIBOOK
At the end of each session you will receive (together with the session recording available for 48 hours) a detailed explanation of the technique we were practicing that day. At the end of the course, we will send you a minibook with all the techniques summarised and explained, so you have them all nicely together to be able to continue working on your own.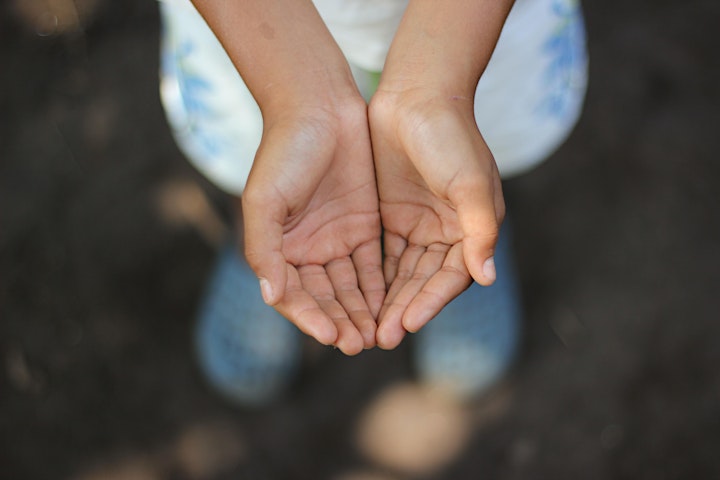 SCHEDULE
Course dates: from 17th – 29th of May
* All sessions will be live (on Zoom) with the recordings available to watch for at least 48 hours after the live stream, so even if you cannot always make it live, you will not miss a thing!
Daily morning sessions from Monday till Friday: Sessions time: from 7.00am CET / 06.00am UK time (1 session=45 min, same for both weeks)
Open Session on Saturday 22nd of May: Session time: from 10.00 CET / 9.00 UK time (approx. 45 min)
Closing Circle on Saturday 29th of May: Session time: from 10.00 CET / 9.00 UK time (approx. 45 min)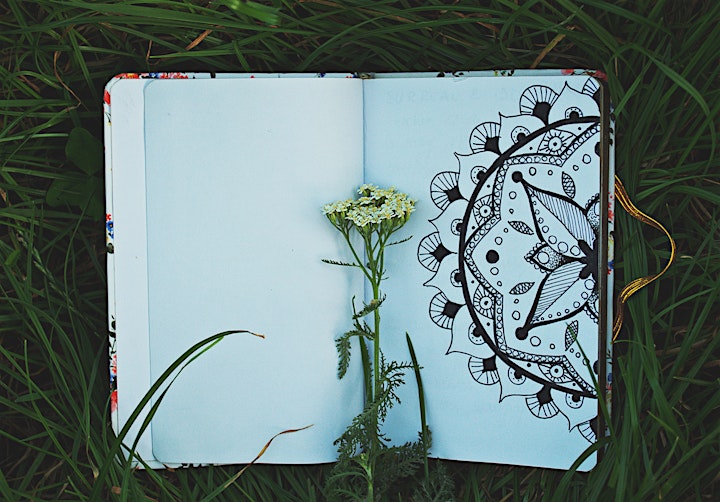 SESSIONS THEME OVERALL
WEEK 1
Mon-Fri (17-21/5)
Where the work starts – Connecting to the Inner resource – Clarifying inner needs and vision – Your Desires and the Power of Feeling – Setting Intentions. Realistic and enhanced effectiveness/From Hope to Certainty – From Hope to Knowing – Taking Action: Dreams into Reality and Practice -Transforming Self limiting beliefs and uncomfortable emotions
+ each day unique manifestation technique to practice
+ Guided Meditation enhancing the theme and preparing you for your day
OPEN SESSION
Sat (22/5): Vulnerability – Interactive Open Session – Q and A
WEEK 2
Mon-Fri (23-26/5)
Humour and fun within the process – Gratitude – Holistic Coherence & Synchronicity – Law of Creative Manifestation – Where attention goes, energy flows – Faith, Trust and Higher guidance – Connecting to your essential Purpose – The magic of sharing
+ each day unique manifestation technique to practice
+ Guided Meditation enhancing the theme and preparing you for your day
FINAL SESSION
Sat (27/5): Meeting the universe half way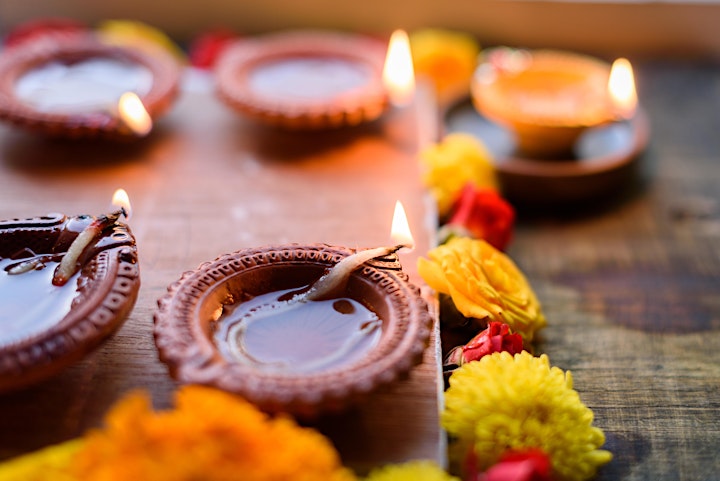 PRACTICALITIES
This event is suitable for all – beginners, intermediate and experienced in meditation or manifestation topic. To fully enjoy this event, we recommend to have handy for each session:
a diary or notebook dedicated only to your manifestation practice, with or without lines (you will be mostly writing, but also drawing) which you'll be using during your journey (and after).
Separate sheets are also possible, but having a special dedicated book will help and motivate you to continue on your own even when the course finishes.
You can perceive it like your sacred happy space, which should be pretty and nice for you, so make sure you really like the design. Do not hesitate to invest a couple of euros more into this. As if you were investing into a person you really love such as your best friend.
Pen, Coloured pens/pencils
Hard bigger sheet or cartboard for your vision board (if you wish, you can also create it within your manifestation book or to use online App), scissors, glue, old magazines with pictures and anything else you might wish to use according to your imagination (dried flowers, glitters, etc…)
a comfortable quiet space: "create your nest" and prepare cushions and blankets so you feel comfortable, maybe dim the lights and light some candles, favourite diffusers, gentle calming music. Wear comfortable clothes.
*Please access your link to the zoom room 5 mins before so we are ready to start on time.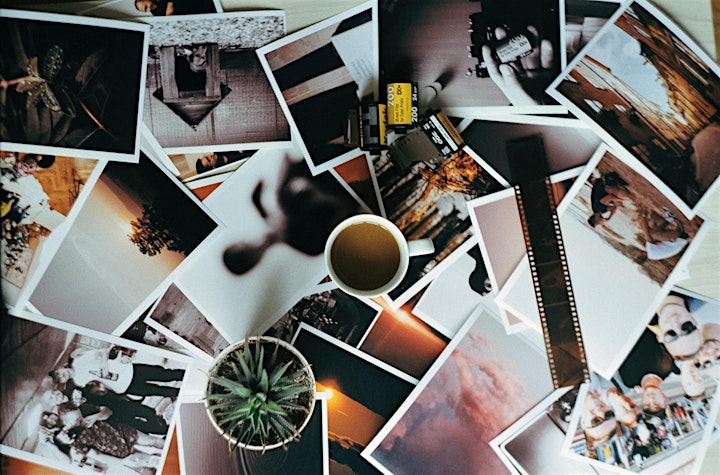 REGISTRATION
To secure your spot, please, follow BOOK NOW. You will be redirected to booking page. Once you complete your booking, you will be sent a confirmation email that will include links to the sessions.
*All sessions will be recorded and available to watch for 48 hours after the live stream, so even if you could not always make it live, you will not miss a thing! Saturday Open Session will be recorded without the sharing part to honour the privacy of each participant).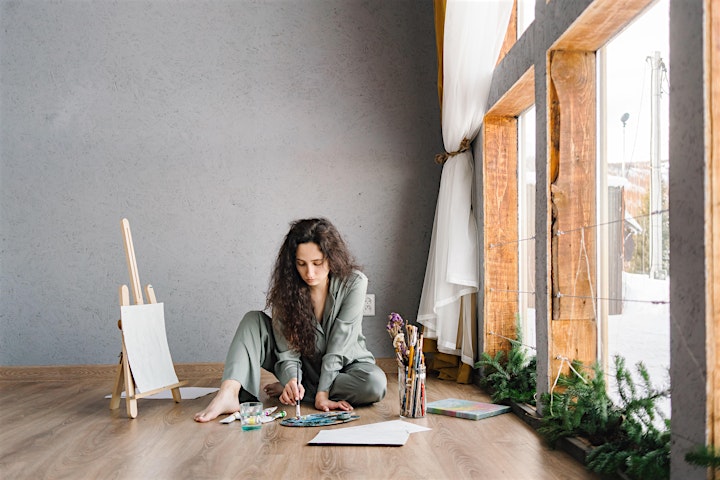 YOUR GUIDE
Peter Harper
Peter is an experienced spiritual guide with more than 35 years of experience in self discovery and spiritual guidance. He divides his time hosting Meditation and Self Awareness Retreats and Workshops in Europe and creating Guided Meditation and Conscious Music recordings.
Peter is the founder of The Drunken Monk project connecting spirituality with daily life, using tools such as guided meditation recordings, Enlightenment Intensive process, Self Awareness retreats and workshops.
"Above the clouds of the mind, there is a clear blue sky. I will meet you there…" Peter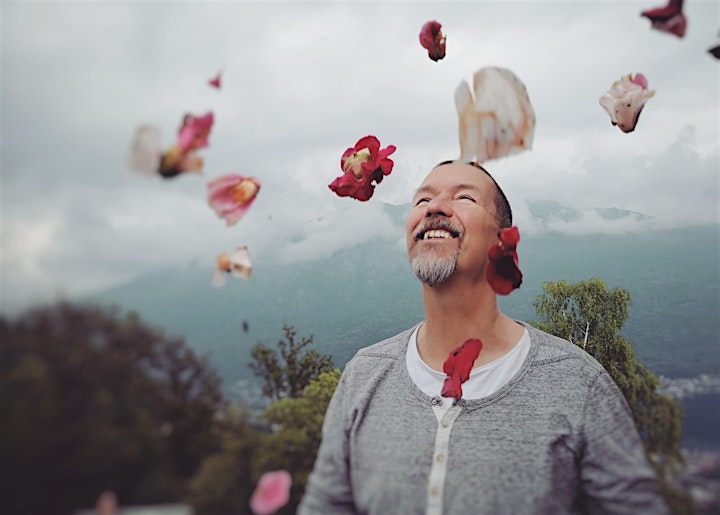 Safety & Privacy Disclaimer
By attending the sessions and courses (in person, as well as online programs) provided by The Drunken Monk you agree to take full responsibility for your safety and all consequences of participating. Our courses are for educational purposes only. The Drunken Monk is not responsible and cannot be held liable for any legal claims or losses.
In the event that you have any concerns or if you are on medication for mental health or physical reasons then please inform the us by emailing info@the-drunkenmonk.com.
Everything that is shared in the courses provided by the Drunken Monk project or shared by other participants within the sessions remains strictly confidential and private. This includes the taking or sharing of any pictures of other participants within the course or sharing any personal details about the other participants.
All right reserved. Any informations/study materials provided by The Drunken Monk teachers and guides are the subject of the copyright of The Drunken Monk or their respective owners. All materials are not transferable and cannot be distributed without written permission from The Drunken Monk organisers.