4 Days of Conscious Mornings (online)
BOOK NOW
4 Days of Conscious Mornings with Guided Meditations and Yoga to recenter and to step into the New Year nourished, empowered and refreshed!
About this Event
What are you planning for the last days of 2020? How about concluding this year with some conscious morning exercises? Start your days on a positive note and 'clear the table', so you can step into the new year focused, empowered and refreshed!
Together with Amanda we've prepared for you 4 days of conscious morning practice with recharging yoga and guided thematic meditations. At the end of this course, we will wrap up the year and breathe live into our wishes with a special New Years Manifestation Meditation.
Settle into the depth of your inner centre, nurture your whole being and prepare for the New Year with a renewed sense of purpose, faith and direction…
We are very much looking forward to spend these last couple mornings of 2020 with you!
With Love,
Peter and Amanda
'When I open my heart I let everything in… I drop my defences and take a leap of faith. That which I have begrudged, I forgive. What has torn down, I rebuild. What has been injured, I heal. That which I have grasped, I let go. And when I open to this space, the energy of existence rushes in… filling my life with a beauty I could never imagine.'
Schedule
4 Days of Conscious Mornings (online Yoga & Meditation classes)
28 – 31.12. | 9.00 – 10.30 CET / 8.00 – 9.30 UK time
Daily schedule:
9.00-9.40 CET: Grounding and Rebalancing Guided Meditations with Peter
9.45 – 10.30 CET: Recharging Yoga Classes with Amanda
+ additional wrap up session with a closing circle and a special 'New Years Manifestation Meditation' on the 31st (from 10.30 CET/9.30 UK time, session approx. 1 hour).
All sessions will be recorded and available to watch 48 hours after the live stream, so even if you could not always make it live, you will not miss a thing!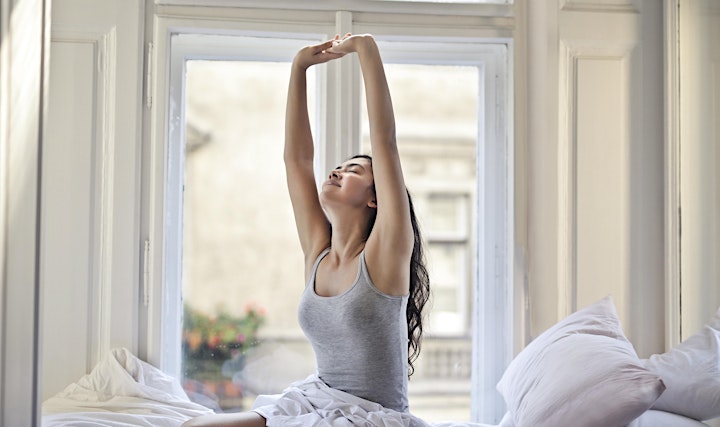 Daily themes:
All sessions will be recorded and available to watch 48 hours after the live stream, so even if you could not always make it live, you will not miss a thing!
Day 1 : 'Let go' Releasing Mindful Practice
Meditation ( 9.00-9.40 CET): A moment to let go and relax into a deep space of stillness, where we invite the body and mind to totally relax.
Yoga (9.45 – 10.30 CET): Focusing on the breath, letting go with fluid and intuitive movement. Finding your flow, letting go of the ego, the pose and just embracing the mindfulness of connecting movement to the breath.
Day 2 : Grounding in the Present
Meditation ( 9.00-9.40 CET): We will continue to move into the present moment with tools to continue the practice throughout the day, in each moment, every breath.
Yoga (9.45 – 10.30 CET): Building energy from the ground up, connecting with our bodies and bringing awareness into how we move. Finding that connection to the present moment and what's going on, on the inside, to move in a way that meets the body where it is.
Day 3 : Opening Heart & Finding Strength through Vulnerability
Meditation ( 9.00-9.40 CET): By connecting with our hearts we open to the opportunity to heal and refresh our energy and create space for new beginnings.
Yoga (9.45 – 10.30 CET): Building on the two previous days and starting to connect with our playful side, building strength and opening up…exploring different poses. Working with the Svadhisthana, Manipura and Anaharta Chakras.
Day 4 : Embracing the Unknown
Meditation ( 9.00-9.40 CET): In this meditation we will connect and understand the emotions and thoughts that hold us back to then embrace the unknown from a space of strength and love.
Yoga (9.45 – 10.30 CET): Coming back to our bodies…turning the volume up on the inside and finishing the series with some Yin Yoga. Moving deeper into the body, the mind, the breath and exploring our Yin energy.
+ Extra Wrap up session : Closing Circle & New Years Manifestation Meditation
(From 10.30 – 11.30 CET): In a warm and supportive atmosphere, we will conclude this course and the year. Part of this closing circle will be a special guided meditation to release our wishes to the Universe and plant the seeds for a bright and prosperous future.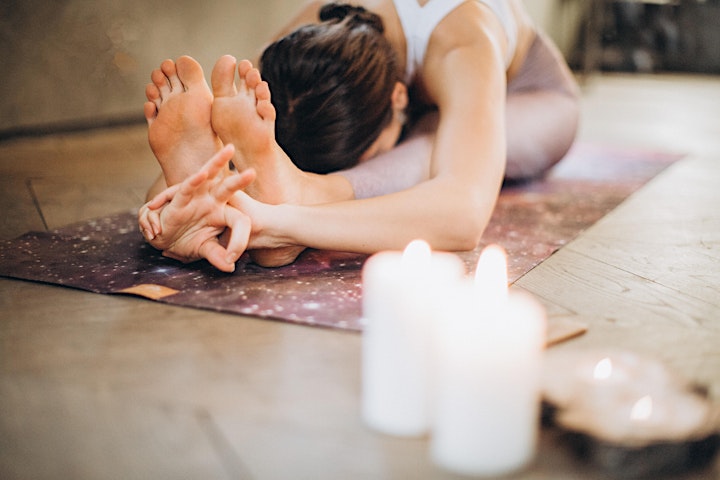 Tip for a Christmas Gift & a Little Surprise from us!
Maybe you were wondering how to treat your beloved ones this Christmas? Well, what about to give the possibility to join this lovely event, to support them in setting their New Year's intentions and help them to treat themselves and relax?
Whether you decide to nourish yourself or your beloved ones with this event, we want to treat you with something special from us too.
So, as a part of this event, you will also receive a link to download, for free, Conscious music Album 'Listen' created by Peter, with gentle music and authentic sounds of nature which surrounds us here in mountains of Northern Italy. On the album you will find four songs to be used as a background for your meditation, yoga or just simply for a nice relax… Enjoy!
*the link to download the free music will be sent to you together with your event ticket.
Practicalities
This event is suitable for all – beginners, intermediate and experienced in yoga and meditation.
To fully enjoy this event, we recommend to have handy:
* For the meditations, a comfortable quiet space – "creating your nest", maybe dim the lights and/or some candles, favourite diffusers, gentle calming music
For the Yoga sessions :
* A space to practice yoga – with enough space to move around in
* Yoga mat
* Loose comfortable clothing & for the last session 'Yin' wear layers (to keep warm because it is a slow practice)
* Blankets & cushions – useful for padding and supporting body & you'll need more for last session 'Yin'
* Yoga Props: Blocks, Straps and Bolsters – if you use these in your practice (not essential)
Please access your link to the zoom room 5 mins before so we are ready to start on time.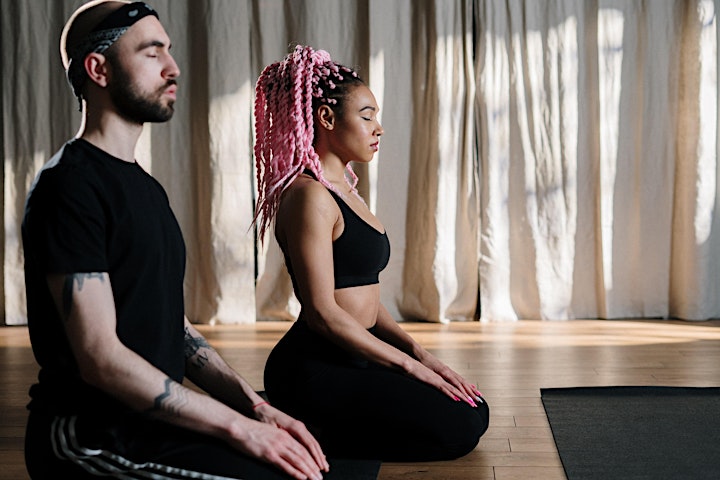 Registration
To secure your spot, please, click on the BOOK NOW button on top of this page. Once you complete your booking, you will be sent a confirmation email that will include links to the sessions.
After the booking, you will also receive a link to download Peters conscious music album 'Listen'.
*All sessions will be recorded and available to watch 48 hours after the live stream, so even if you could not always make it live, you will not miss a thing!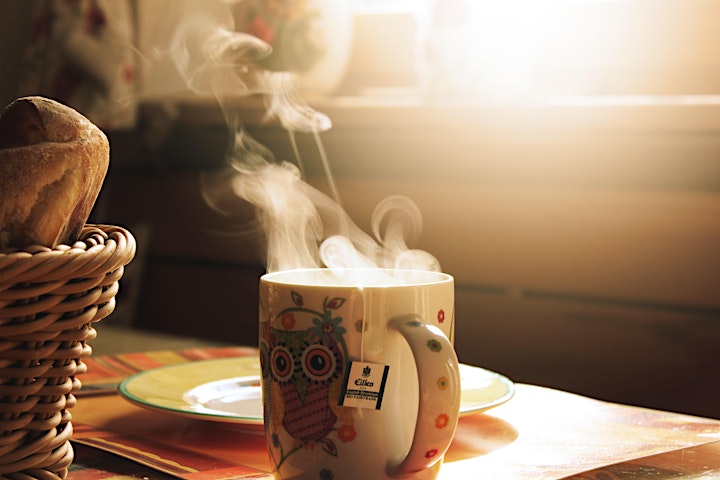 Your Guides
Peter Harper
Peter is an experienced spiritual guide with more than 35 years of experience in self discovery and spiritual guidance. He divides his time hosting Meditation and Self Awareness Retreats and Workshops in Europe and creating Guided Meditation and Conscious Music recordings.
Peter is a founder of The Drunken Monk project connecting spirituality with daily life, using tools such as guided meditation recordings, Enlightenment Intensive process, Self Awareness retreats and workshops.
"Above the clouds of the mind, there is a clear blue sky. I will meet you there…" Peter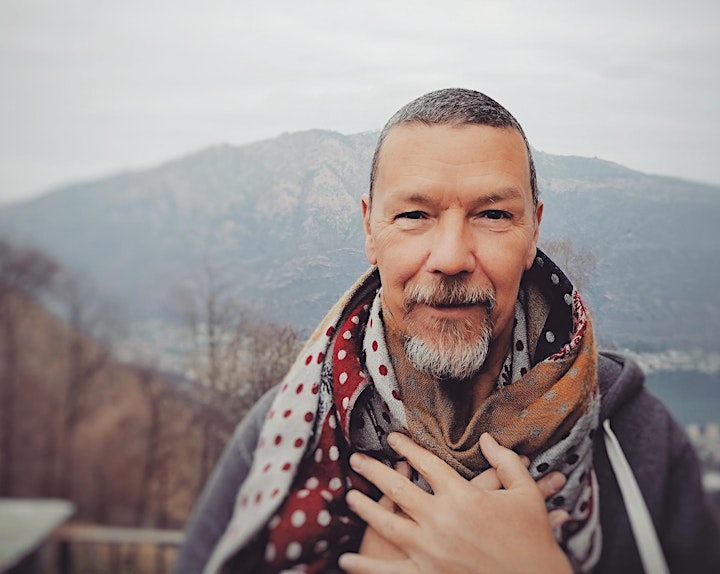 Amanda Bunton
Trained in the heart of the jungle in the magical mountains of stunning Sri Lanka, Amanda offers Hatha and Vinyasa flow, as well as Restorative, Yin Yoga and Yoga Nidra. Amanda loves to bring an element of all practices into her classes, so you can learn and explore with each session. Each practice is an exploration of the body, moving the body with the breath, starting slow and building the practice from the ground upwards…you'll be left feeling grounded and energised.
Amanda creates a safe, welcoming and calm environment for you to enjoy your practice with a smile. If you're a total beginner yogi then, Amanda will guide you through the basics at your own pace and you can ask as many questions as you like!
'Breath, let go and flow. Move with your breath and the mind will follow…' Amanda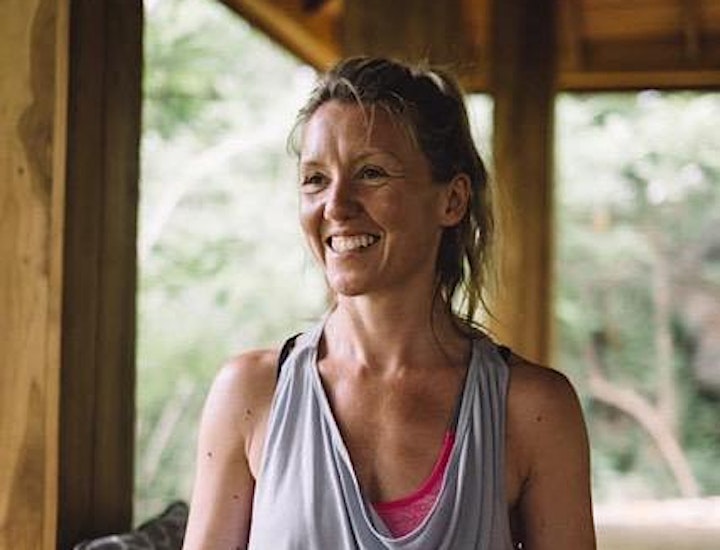 GDPR
By confirming your participation you are agreeing that we can send you a welcome email and occasional inspirations. You can always unsubscribe at the bottom of our emails. These emails will confirm to the GDPR rules and your privacy will be respected and protected. We will not share your details with anyone in any way.