Winter Solstice & Setting Intentions Day (online)
BOOK NOW
Winter Solstice Celebration: Get cozy and give a life to your future intentions! Yoga – Meditation – Setting Intentions – Sweet treat preparation
About this Event
For many of us this has been a tough year, full of uncertainty and constant changes. We had to learn how to recreate ourselves again and again in many life and personal aspects. It's essential to also remember, that all these past challenges also helped us. To search for a new healthier directions. To accept changes. To get more in touch with our inner resources… to grow as human beings.
And here we are today, with our feet crossing the final line of this year, maybe a bit tired, maybe excited about what the future brings.
We put together this special event in order to help you to conclude this year, to reflect, let go with gratitude and to open yourself to what you wish to welcome in your life in the upcoming year. This all in a norturing and relaxing atmosphere of support, understanding and celebration of your unique being.
And we did not choose this date by accident-the upcoming Winter Solstice (21st of December) means for many old cultures the meaningful time to give a heartful farewell to matters we don't need to hold onto anymore. At the same time it is a right moment to open ourselves to a new beginnings, to set our intentions and wishes.
We would like to warmly invite you to spend this half day with us, to nourish yourself with yoga and meditations, breathe the life into your dreams with special workshops, to have fun while preparing a sweet treat for yourself… and to celebrate in the warm company of like minded people.
We are very much looking forward to spending this special day together with you.
With love,
Peter and Amanda
Tip for a Christmas Gift & a little surprise from us!
Maybe you were wondering how to treat your beloved ones this Christmas? Well, what about to give the possibility to join this lovely day, to support them in setting their New Year's intentions and help them to treat themselves and relax?
Whether you decide to nourish yourself or your beloved ones with this event, we want to treat you with something special from us too.
So, as a part of this event, you will also receive a link to download, for free, Conscious music Album 'Listen' created by Peter, with gentle music and authentic sounds of nature which surrounds us here in mountains of Nothern Italy. On the album you will find four songs to be used as a background for your meditation, yoga or just simply for a nice relax… Enjoy!
*the link to download the free music will be sent to you together with your event ticket.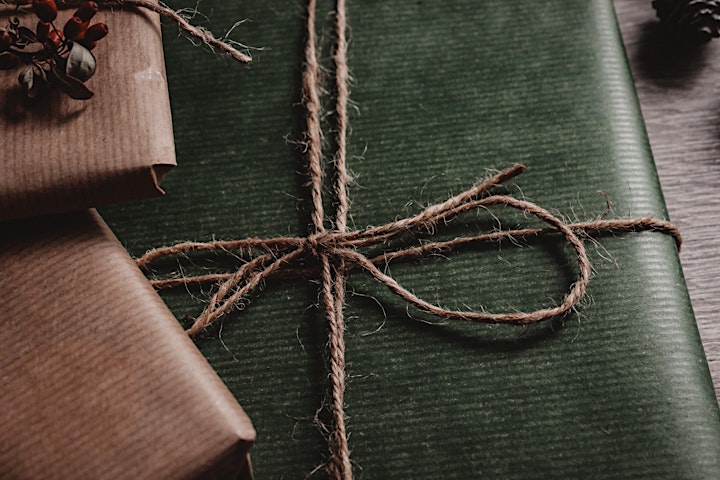 Guided Meditations
All thematic guided meditations sessions will be rooted into a Practice of Presence approach to help you feel relaxed, grounded, at peace and to connect to your resourceful inner home.
Themes:
– 'let go' meditation: a unique meditation connected with a guided visualisation technique to help you to gently release what you don't need to hold onto anymore and to be at peace with the past.
– new beginnings & manifestation meditation: a gentle yet powerful guidance to open your heart and to make a space for the things you would like to invite into your life.
Giving Your Dreams 'A Go' & Creative Self Expression
A special workshop session to use manifestation techniques to set up your future intentions and to breathe the life into your dreams. We will be using specific techniques such as a journalling and creative self expression by creating a specific symbol/mandala for your future.
Yoga Class
Revitalising Yoga Flow
A gentle revitalising and nourishing Yoga practice to open the mind, body and heart for this retreat. This flow will release tension in the body and energise the mind, leaving you feeling revitalised!
Amanda combines both Yin and Yang styles of yoga to bring balance into your practice. This session will suit all levels, including those new to yoga and options will be given to support everyone, so you can just enjoy and focus on having fun!
Yoga Nidra& Salkalpa
Yoga Nidra translated is 'Yogic Sleep', it is a deeply relaxing practice, where your body rests and your mind remains alert.  In Yoga Nidra you leave the waking state and are in the magical, deeply meditative state between sleep and awake.  It is like that relaxation part at the end of a yoga class called Savasana, but longer and more restorative.  Yoga Nidra is a practice of feeling, sensing and experiencing… whatever comes up.
In Yoga Nidra you set a Sankalpa, which are positive statements, or intentions. You are invited to bring to mind a positive statement, a short phrase or sentence and repeat this 3 times in your mindseye in the present tense. This positive statement can be a feeling, a future goal or deepest desire (within you), also be referred to as a 'resolve' or 'intention'. The idea is your Sankalpa can be used to remove ingrained habits or imprints in the psyche that hinder or hold us back and bring in positive intentions. It is said that using a Sankalpa you can overcome any obstacles.
Fun & Preparing of a Sweet Treat
Aaaahhh, and this is the part of the program to treat yourself with something heavenly good! We will spend a playful hour preparing together a real yummy surprise for yourself. The recipe is non baked and very simple, so no worries at all about your cooking skills. This session is about spending a nice time together in a relaxed atmosphere … and to have a fun!
The list of ingredients is very simple and you can get them in any grocery shops. All will be sent to you in advance!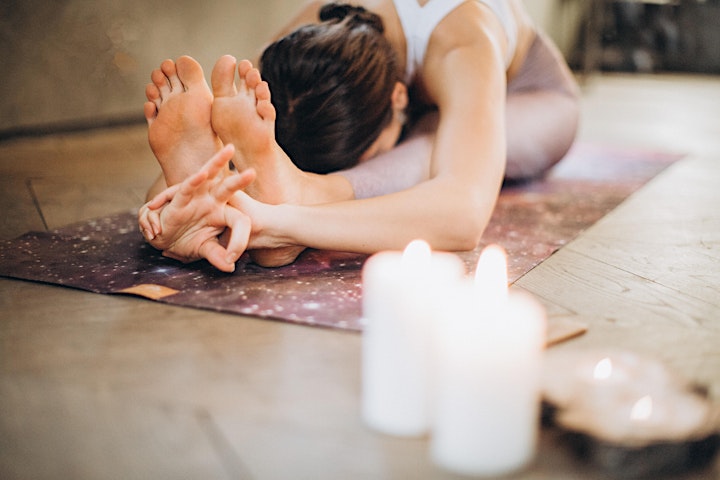 Schedule
Sat, 19 December 2020 | 10:00 – 16:15 CET | 09.00 – 15.15 UK time
*Schedule is indicated in CET
10.00 Welcome & Intro
10.15 Break
10.20 Yoga
11.20 Break/Shower
11.50 Guided Meditation & Visualisation Sessions
Part 1: 'Let go' meditation + Guided visualisation (10.50-11.20)
Part 2: 'New beginnings' meditations + Setting intentions (11.20-11.50)
12.50 Lunch
13.30 Sweet Treat Preparation
14.30 Yoga Nidra & Sankalpa
15.15 Break
15.20 Guided Self Expression Session (symbol creation)
15.50 Break
15.55 Closing circle
16.15 End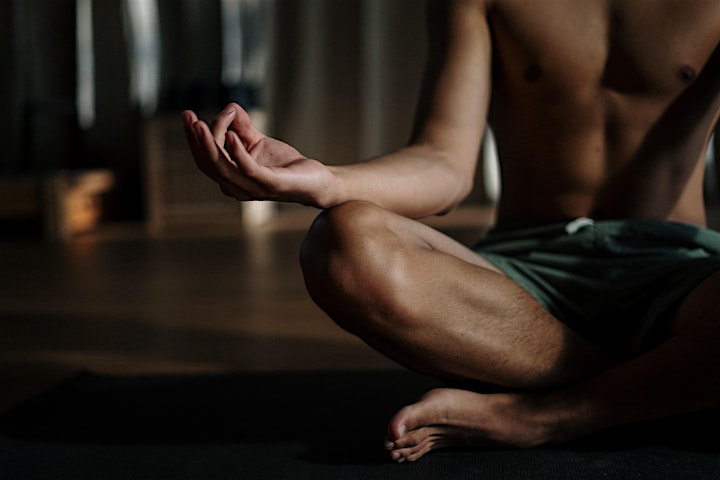 Practicalities
This event is suitable for all – beginners, intermediate and experienced in yoga and meditation.
To fully enjoy this event, we recommend to have handy:
* A comfortable quiet space – "creating your nest", maybe dim the lights and/or some candles, favourite diffusers, gentle calming music
* Yoga mat
* Warm, loose comfortable clothing, layers & some cosy socks (to keep warm during the still practice)
* Blankets & cushions – We recommend lots, to get really comfortable & support the body (i.e. under knees, hips, head, back, etc), to fully relax
* Scarf or Eye pillow (for Yoga Nidra)
* A note book / Pen & Paper
* Clear sheets and pencils/coloured pencils for creating the symbol
The list of the ingrediences for 'Sweet treat' class will be sent to you after booking.
We suggest to prepare your lunch in advance, so you don't have to worry about preparing it in your lunch pause (40 min).
Please access your link to the zoom room 5 mins before so we are ready to start on time.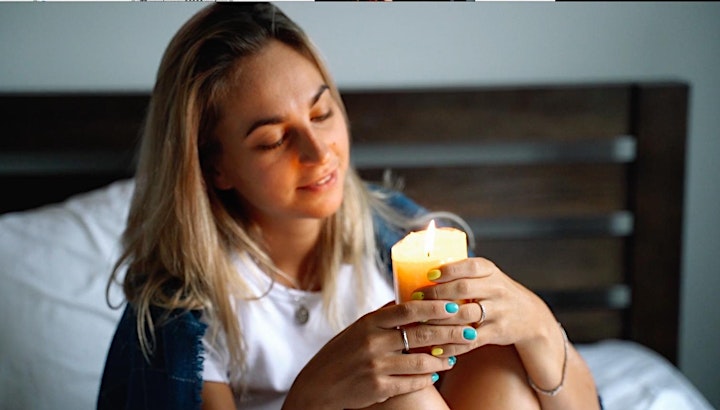 Registrations
To secure your spot, please, go to the 'tickets' section. Once you complete your booking, you will be sent a confirmation email that will include links to the sessions.
After the booking, you will also receive a list of ingredients for a 'Sweet treat' class and a link to download Peters conscious music album 'Listen'.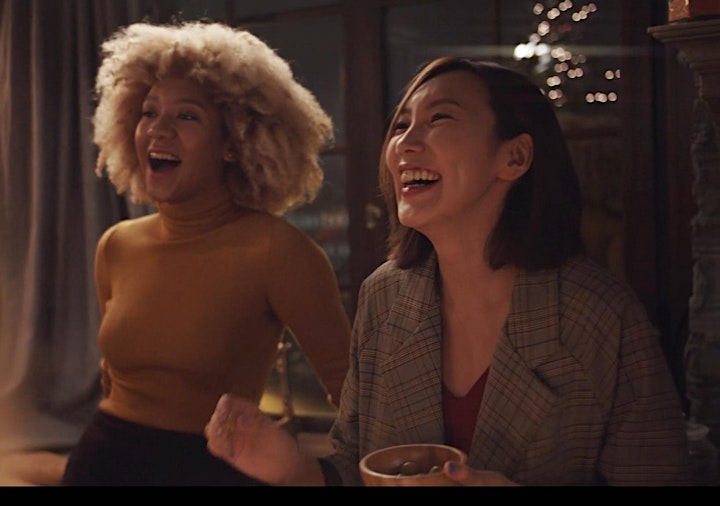 Your Guides
Peter Harper
Peter is an experienced spiritual guide with more than 35 years of experience in self discovery and spiritual guidance. He divides his time hosting Meditation and Self Awareness Retreats and Workshops in Europe and creating Guided Meditation and Conscious Music recordings.
Peter is a founder of The Drunken Monk project connecting spirituality with daily life, using tools such as guided meditation recordings, Enlightenment Intensive process, Self Awareness retreats and workshops.
"Above the clouds of the mind, there is a clear blue sky. I will meet you there…" Peter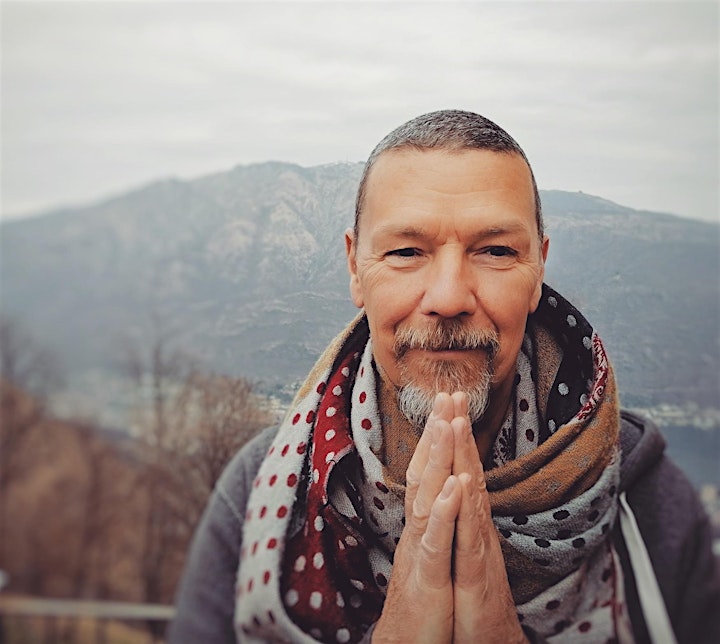 Amanda Bunton
Trained in the heart of the jungle in the magical mountains of stunning Sri Lanka, Amanda offers Hatha and Vinyasa flow, as well as Restorative, Yin Yoga and Yoga Nidra. Amanda loves to bring an element of all practices into her classes, so you can learn and explore with each session. Each practice is an exploration of the body, moving the body with the breath, starting slow and building the practice from the ground upwards…you'll be left feeling grounded and energised.
Amanda creates a safe, welcoming and calm environment for you to enjoy your practice with a smile. If you're a total beginner yogi then, Amanda will guide you through the basics at your own pace and you can ask as many questions as you like!
'Breath, let go and flow. Move with your breath and the mind will follow…' Amanda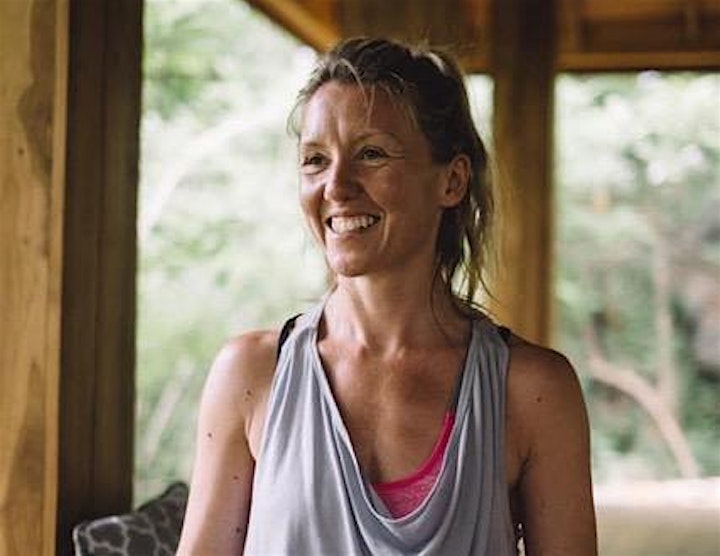 GDPR
By confirming your participation you are agreeing that we can send you a welcome email and occasional inspirations. You can always unsubscribe at the bottom of our emails. These emails will confirm to the GDPR rules and your privacy will be respected and protected. We will not share your details with anyone in any way.