WHO AM I? ONLINE SELF DISCOVERY COURSE (4 WEEKS)
BOOK NOW
4 week Intensive Zen Self Discovery, Yoga and Meditation course to connect to your Essential Self. Inspired by the Enlightenment Intensive process. Includes FREE ACCESS to 1x Intensive Dyad Detox Day Online Workshop!
ABOUT THIS EVENT
"Have you ever wondered who you are without all your stories? What is your Essential Nature? And what is your authentic purpose?"
Join us on a wonderful journey of self discovery to reconnect with your Essential Self. The one without all the learned masks and social conditionings… the one that you were born with. The source of your life energy, creativity, inner wisdom and peace.
We are bringing you a unique 4-week course based on the famous Enlightenment Intensive process*.
Through ancient Zen Self enquiry, guided meditations, nourishing yoga sessions and creative techniques of self discovery you'll uncover the potential of the Real you. Each session will be a gradual step, guiding you through the layers of your personality towards your authentic Essence.
This is not another workshop where someone is teaching you about who you are. It is your own, exceptionally practical and very private journey, where it will be entirely you who discovers the gold you carry within, unique for each and every one of us.
We'll be there for you, providing you with supportive techniques and creating a space where you will feel safe and protected, so you can totally merge with the question of 'Who you really are'.
You are stepping into a wonderful space, where there is no performance or protective masks needed. Use this opportunity to go in, reconnect and flower…
'Behind the scenes of the outside world, there is a wonderful space – a space, which has been patiently and lovingly waiting for you… your inner home.'
We are very much looking forward to accompany you on your unique journey!
With love,
Peter and Amanda
JOURNEY DESCRIPTION
Each session will be a gradual step, guiding you through the layers of your personality towards your authentic Essence. You'll begin the journey by connecting to Yourself in the context of 'here and now' and with what is alive in you at this moment (on a holistic level – mind, body, emotions, spirit).
The process will continue to bring your awareness onto the connection between You and your life situations or challenges. You'll practice a technique of Real Observation (quantum physics) to develop Real Understanding, a milestone for the Transformation of any life challenge. Deeper within this course, you'll practice connecting to your unique Essential Self, the source of your inspiration, creativity and intuition…
The final session will support you to reveal your Authentic Purpose and to give you practical tools on how to sustain the connection with your Essential Self in daily life.
BENEFITS
Recognise and connect to your authentic Essential self, the source of your life energy
Enhance your ability to deal with your life situations or challenges from a space of Real (ultimate) Understanding, which leads to Transformation
Connect to your authentic purpose
Enhance your ability to be nourished from your essential source at any time in any situation
Learn the self enquiry and creative techniques as efficient tools to improve your wellbeing in your daily life
Greatly enhanced wellbeing, grounding, a sense of wholeness and direction in life, relief from stress and anxiety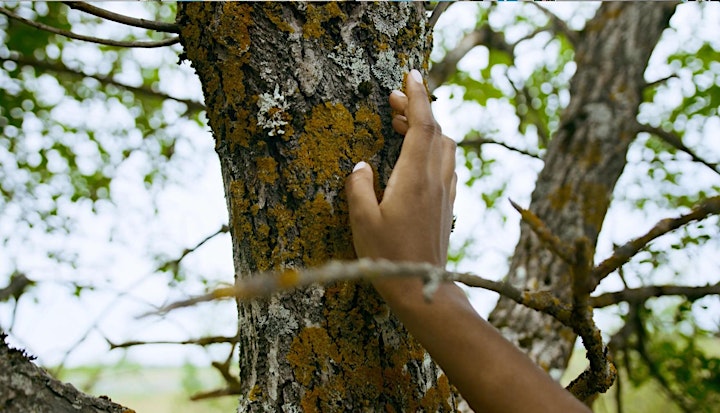 COURSE STRUCTURE-OVERVIEW
4 weeks of practical self discovery
each week includes Live practical self discovery session (1.5 hour) + live yoga session (1 hour) and pre-recorded video preparing you for the upcoming session
48 hours access to recordings of the live session (your practical dyads will not be recorded to respect your privacy)
Thematic guidance
Zen Self Enquiry, Yoga, Guided meditations
FREE ACCESS to 1 Intensive Dyad Detox Day workshop* (5 hours) which will meaningfully accelerate your process (you can choose from two dates according to your preference – see below)
* You don't need to have a partner in order to attend the course and workshop in order to participate in dyads. You will be working with participants from the group.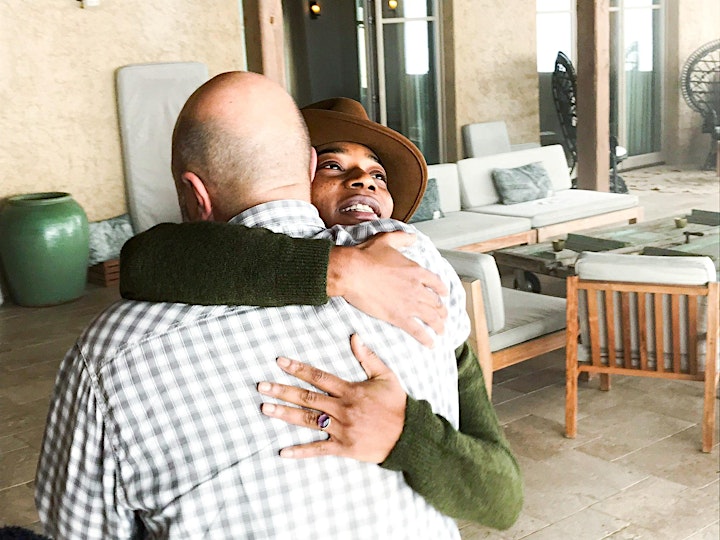 MAIN ELEMENTS
Dyad Zen Self enquiry:
a specific self enquiry and self discovery technique using a Zen koan. This is a question that cannot be answered by the mind. This powerful technique comes from the Enlightenment Intensive retreat created by Charles Berner.
You can see the video about the Enlightenment Intensive process HERE.
Guided Meditations:
Meditation is a gateway to your unique Self, the still and peaceful centre in the hurricane of the relentless stream of thoughts and stories. Meditations will be a part of each live self enquiry session, deepening the theme of the week and accompanying you on your journey.
Yoga sessions:
Morning Yoga sessions, with wonderful Amanda, will deepen your whole process, bringing it to a body level. Various yoga styles, Amanda's gentle presence and the nourishing voice of her guidance, will enhance the theme of each week and will nourish and centre you to be ready for the upcoming day.
Journaling:
You will be introduced in techniques of creative journaling, which will be a supportive tool for you in case you wish to work individually on your self discovery in between sessions.
Intensive Dyad Detox days (online self enquiry workshop):
Within this package, you'll have a unique opportunity to join, for free, one of our deepening workshops. You can choose from two dates according to your time preference. You will receive the access links to your preferred day after booking the package.content:
Intensive practical zen self enquiry / Guided meditations / Creative self expression technique / Yoga / Detox*
*detox recommendations + guidance to this workshop will be sent you in advance *please note, that because this is very intimate journey for each participant, these workshops will not be recorded. Available dates and schedule of this workshop:
Within this package, you can choose one workshop from these two dates:
Saturday 17th of October, time 10:00 – 15.00hrs CET
Saturday 31st of October, time 10:00 – 15.00hrs CET
The schedule details will be sent to you before the workshop starts.
DATES
Live Self Enquiry sessions:
every Tuesday from 18:30 to 20:00hrs CET (1.5 hour)Dates: 6th, 13th, 20th and 27th of October
Yoga sessions:
every Friday from 08:00hrs to 09:00hrs (1 hour), dates: 9th, 16th, 23rd and 30th of October.
Prerecorded videos with upcoming theme introduction and suggested individual practice will be sent each Friday afternoon.
Intensive dyad detox days workshops:
choose one date according to your preference: Saturday 17th or Saturday 31st of October (5 hours) and email us your choice NO LATER THEN 2 WEEKS BEFORE THE WORKSHOP STARTS (see details below)
THEMES OVERVIEW
Week 1: Opening circle. Introduction to the journey and to Zen Self Enquiry technique, grounding in 'here and now'. First practice. Dyad question: What is alive in me right now?
Week 2: Who am I with my stories? Essential needs. Facing Challenges. Technique of Real Observing and Understanding, which leads to Transformation. Dyad Question: Who Am I? (in context of my life stories and challenges)
Week 3: Who am I without my stories? Who are you essentially? Without masks, conditionings or learned behaviour, without past or future…? Dyad question: Who am I? (Essentially).
Week 4: Essential Self in the world
What is your essential purpose? How to bring your Essential purpose into reality and how to maintain our connection (practical tools). Function of the Essential Self in the world . Creativity, Manifestation and stepping in the Flow. Dyad question: What is my Essential Purpose?
To see details of the schedule and themes, please, go to:
https://the-drunkenmonk.com/who-am-i-self-discovery-online-course/
YOUR GUIDES
Peter Harper
Live practical sessions, meditation, Zen Self enquiry guidance
Peter is an experienced spiritual guide with more than 35 years of experience in self discovery and spiritual guidance. He divides his time hosting Meditation and Self Awareness Retreats and Workshops in Europe and creating Guided Meditation and Conscious Music recordings.
Peter is a founder of The Drunken Monk project connecting spirituality with daily life, using tools such as guided meditation, Enlightenment Intensive process, Self Awareness retreats and workshops.
"Above the clouds of the mind, there is a clear blue sky. I will meet you there…" Peter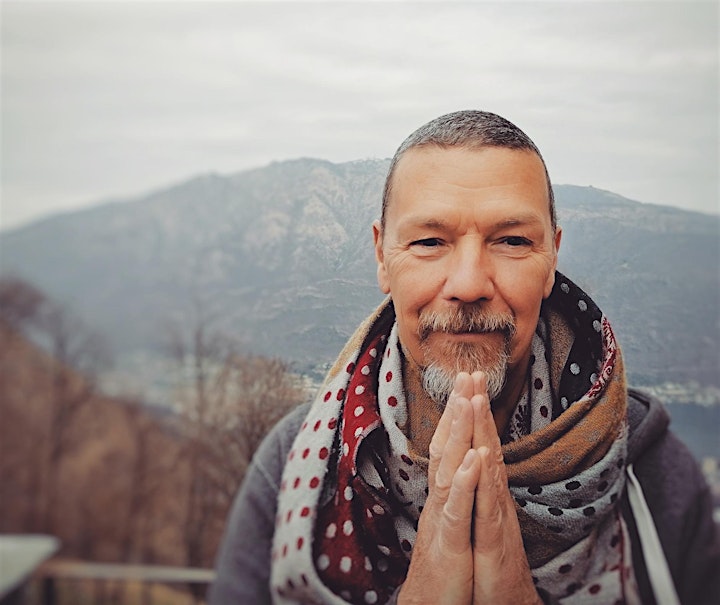 Amanda Bunton
Yoga sessions
Trained in the heart of the jungle in the magical mountains of stunning Sri Lanka, Amanda offers Hatha and Vinyasa flow, as well as Restorative, Yin Yoga and Yoga Nidra. Amanda loves to bring an element of all practices into her classes, so you can learn and explore with each session. Each practice is an exploration of the body, moving the body with the breath, starting slow and building the practice from the ground upwards…you'll be left feeling grounded and energised.
Amanda creates a safe, welcoming and calm environment for you to enjoy your practice with a smile. If you're a total beginner yogi then, Amanda will guide you through the basics at your own pace and you can ask as many questions as you like!
'Breath, let go and flow. Move with your breath and the mind will follow…' Amanda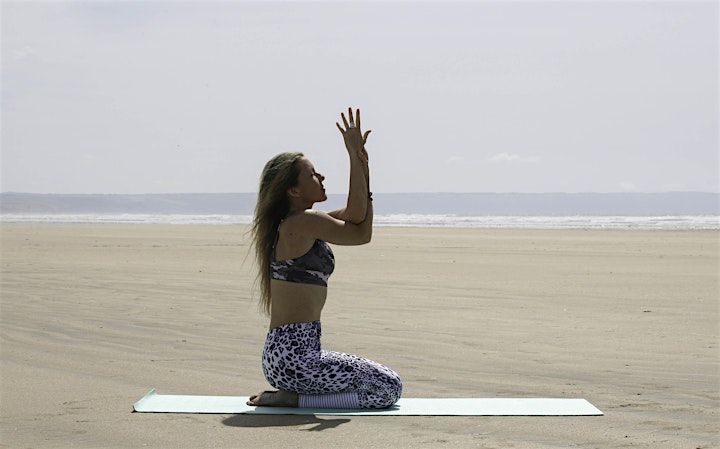 WHO IS THIS WORKSHOP FOR?
Everyone is welcome to participate. This workshop is suitable to beginners as well as for people with experience from Enlightenment Intensives and Dyads.
REGISTRATION PROCESS
After the registration process, you'll receive a confirmation email with the the ZOOM links for all weekly classes (Yoga and Zen Self Enquiry sessions).
IMPORTANT
You'll also receive ZOOM links to two different dates of the INTENSIVE DYAD DETOX DAY WORKSHOP. You can participate on 1 date for free. From these dates, please, choose the one which fits better to your time preferences.
Because of the number of participants for these workshops is limited and we need to know the exact number , please, send us an email with the specification of the date you've chosen AS SOON AS POSSIBLE. The last change of the date of your participation can be made TWO WEEKS BEFORE THE WORKSHOP STARTS!
Our email address: info@the-drunkenmonk.com
GDPR
By confirming your participation you are agreeing that we can send you a welcome email and occasional inspirations. You can always unsubscribe at the bottom of our emails. These emails will confirm to the GDPR rules and your privacy will be respected and protected. We will not share your details with anyone in any way.