2-week online guided meditation course with shamanic elements to connect to your inner wisdom, heal and find harmony in your daily life.
DATE: 24-25/11, online
About this event
Join me on a journey of shamanic meditations to empower your connection to your inner guide and bring harmony and balance to your life as well as the world around you!
'The Shamanic path is a path of self-empowerment and consciousness.'
Within these 2 weeks of guided sessions, you will unveil essential elements of an ancient shamanic wisdom and align with the natural flow of your Being – in a deep harmony with nature.
With specifically focused guided meditations, you will open your natural ability to clear your energetic centres ( known in shamanism as 'the eyes of light') by exploring the art of shamanic healing, and you will learn how to employ them in your daily life for your wellbeing, protection and guidance. You will also deepen your ability to listen and feel the ebb and flow of energy and develop the imaginative power to manifest your highest potential.
See you on the journey!
With love, Peter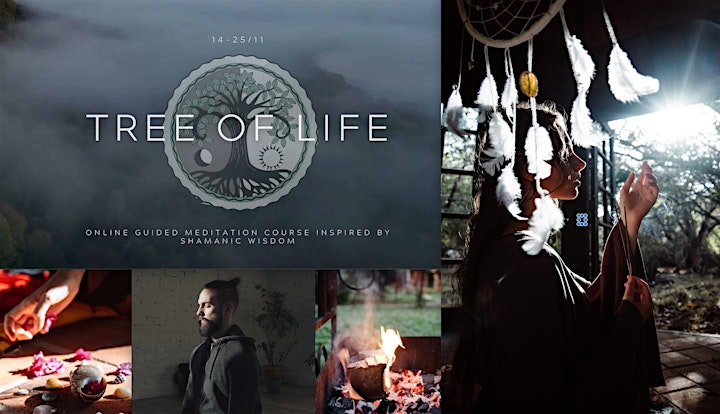 OUR GIFT TO YOU
SHAMANIC CONSCIOUS MOVEMENT RECORDING
At the end of the course you will receive a recording of 'A Dance of Earth and Fire' (a full length high quality recording). A powerful active meditation with 3 stages to get energised, release stress and emotional tensions and to feel the joy of being alive. Dance, breathe, shake and experience the transformative power of conscious movement!
BENEFITS
learn essential elements of shamanic wisdom to bring harmony, clarity and balance to your life
find out how to access your inner wisdom and empower the connection to your inner guide
develop your imaginative powers to manifest your potential
live aligned with your True Nature
deepen your ability to listen and feel the ebb and flow of energy
rejuvenate your body, heart and spirit
free yourself from past cycles and heal unwanted patterns of thinking and behaviour
discover a healthier lifestyle from listening to your body and intuitive guidance
learn powerful methods to clear and balance your energy centres ('the eyes of light')
learn how to understand your dreams with more clarity
benefit from the peace and protection of opening your Soul center
ELEMENTS
SHAMANISM
Shamanism is known as the oldest spiritual practice and healing modality in the world. While the term has varied across cultures, along with the many ways of practicing it, shamanism has endured through changing times with timeless similarities.
Shamanism brings us back to the basics – we discover how to connect with nature which helps us to connect to our higher selves. The teachings of shamanism focus on our connection to nature and promote the well-being of all creation.
"This we Know: The Earth does not belong to man, Man belongs to the Earth. All things are connected like the Blood that unites one family. Man did not weave the web of life; He is merely a strand in it. Whatever he does to the web, He does unto himself."
– Chief Seattle, 1852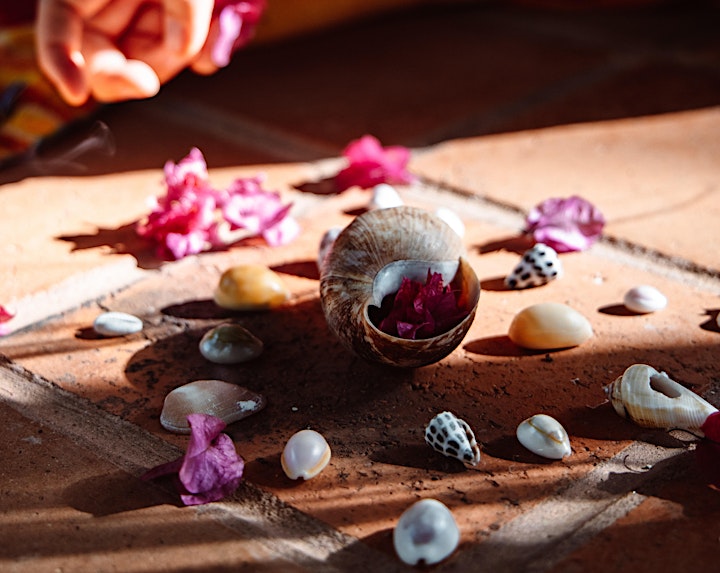 SHAMANIC JOURNEY
The Shamanic journey involves traveling within oneself to conduct an internal conversation and to ascertain vital information. The Shamanic Journey believes that once within, a person will find the answers to all of their questions. During the journey, a practitioner goes beyond their usual way of awareness. It reveals the deeper layers of our consciousness, which often speaks to us within symbols and subtle sensations. The experience is unique unto itself and may provide insights that are unexpected, liberating old patterns and empowering our natural ability to (self)healing and wellbeing.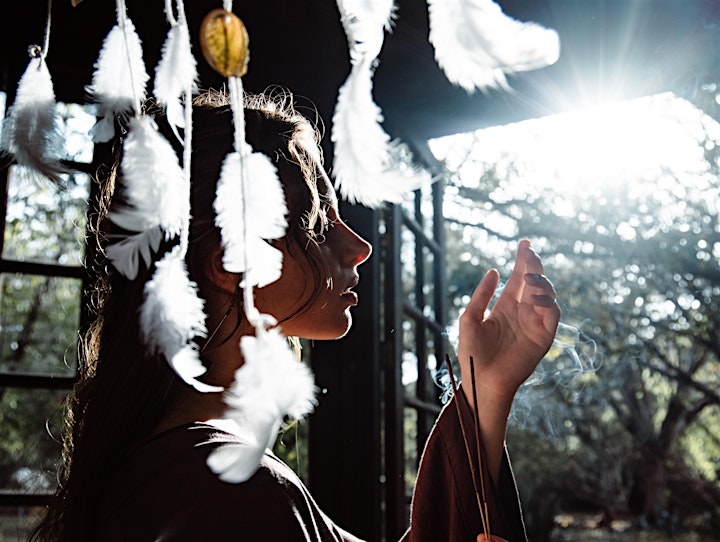 MEDITATION & SHAMANISM
Meditation in the context of shamanism becomes an important vehicle for our ability to reach a deeper state of consciousness, to reach higher realms and contact higher spiritual beings (inner guides). By forming such a deep communication with your spirit guides, it's possible to embark on a journey of both (self) discovery and healing. From such a state of Being, you can employ the energies around you to restore balance where it's required in your mind, body, and soul while gaining knowledge and insight into your true self. This process also empowers you to embark on the changes in your life you feel you need to make.
In this course, we will use a technique of a spiritual meditation to bring you to the depths of who you are – you, as your real self, stripped of all the perceptions you had about yourself. In the process, you will experience a natural sense of joy, peace as the feeling of love and light warms up your being. Spiritual meditation also helps you to let go of your past or concerns for the future while staying in the contentment of the present moment.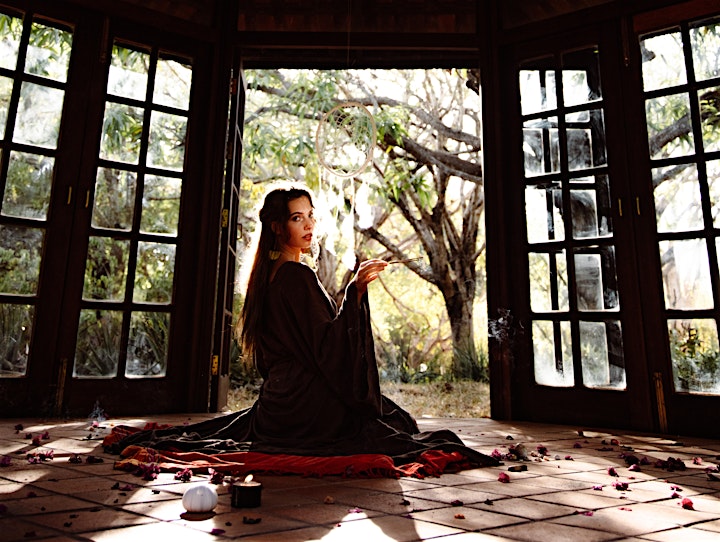 SESSION THEMES
1/ Clearing the 7 Energy Centres
Known as 'The Eyes of Light' by The American Indian Shamans, and 'Light Wells' by the Incas, we start by learning how to clear them from blocks and balance the seven main energy centres to support us to feel connected to our purpose, relaxed and focused.
2/ Opening the Soul Star
Shamans call the 8th centre the 'Wiracocha', or "source of the sacred". This is located above the head and is frequently depicted as a golden orb or halo above many Saints and Mystics. We all have an 8th energy center and in this session we will learn of the tremendous peace that we can access from recognising this centre as well as understanding its special qualities.
3/ Creating Sacred Space. Energy Clearing
Whenever a Shaman begins a meditation or feels the need for protection she will clear the energy within and around her. This practice of creating a sacred space is common to countless traditions of meditation and spiritual practice and is essential for protection and balance. Together we will learn a simple practice to energetically clear your environment while remaining grounded and safe.
4/ Creating Your Astral Home
Often we use guided visualisation to find and place of warmth and comfort. This powerful technique can be adapted for you to customise your ideal inner 'temple' where you can go to to rest, recharge, find answers, guidance and wisdom. Shamans are renowned for their ability to move into their light body. We will begin using guided visualisation to gently open this door safely to embrace the power of this art.
5/ Living With An Aligned Destiny
In the Shamanic tradition, like Buddhism, our spiritual development spans many lives. From one life to the next we carry the lessons of the past and challenges we are to face in the future. This karma is what binds us to the wheel of time and space. By understanding our unique karma we can remove the burden of our past and align with a spacious and fulfilling destiny.
6/ Waking Up In A Dream
When we move into sleep we will periodically dream. Understanding dreams can be reveal powerful insights on our Path. Shamans are masters of 'lucid dreaming', becoming aware when you are in a dream state and moving in the dream world with awareness. In this session we explore these questions. How do we wake up in a dream? What do the elements or symbols in dreams mean?
7/ Listening to Mother Earth
We live in a time where our connection nature has for many become distant. "Pachamama" which translates as "Mother Earth", is revered by Shamans as a living Conscious Being. Our destiny is to live in harmony with nature, to collaborate with Her, to care for the eco system that sustains our very existence. Through this Shamanic inspired guided meditation we will connect to the Earth to listen and to learn.
8/ Listening to Father Sky
Above the 8th centre there is the door to the source of all that is. This dimension is not in the body. It is the realm of spiritual essence to which we are continuously connected. By nourishing this connection we align each aspect of our Being with the Higher forces from where we have emerged.
9/ Traveling Through Time
The Shamans teach how they see the past and future as threads of light that represent the past, from where we have come and the many possibilities that lie ahead. Which outcome manifests will depend on which one receives the most attention. We are responsible for of our past and we are the creators of our future.
10/ The Shaman Within Us
To be a Shaman is to walk on the Path of understanding your place in the World. To be one with the forces of nature and the wisdom of the heavens. We are here to serve, to care for the world and each other. To live life in harmony and with love are the qualities of a Shaman. For the last meditation we make this offering of commitment to these values, to the healing of Mother Earth and the Awakening to a conscious way of life to benefit every life form on this Earth.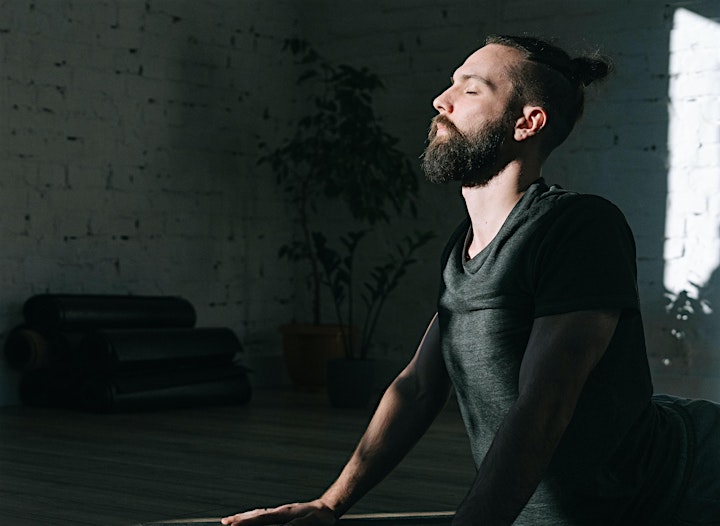 SCHEDULE
Course dates: 14-25th of November
2 weeks of daily sessions Monday – Friday (total of 10 sessions)
Each session starts at 07:00am CET (Central Europe)
(1 session = 45 min).
* All sessions will be live (on Zoom) with the recordings available to watch for at least 48 hours after the live stream, so even if you cannot always make it live, you will not miss a thing!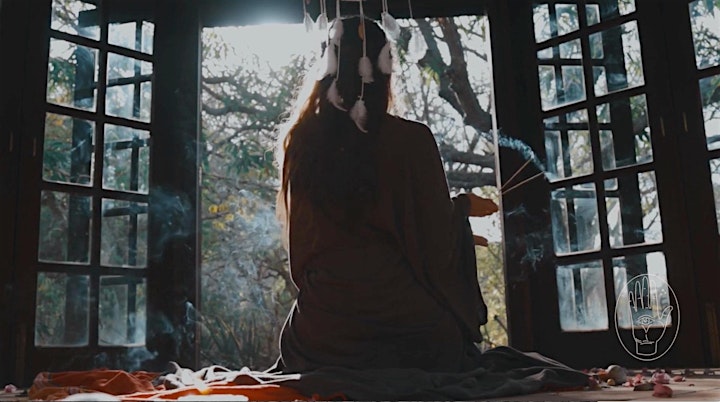 PRACTICALITIES
This course is for beginners and experienced meditators alike. The techniques have been developed to be accessible and easy to practice and may even compliment your existing practice.
To fully enjoy this event, we recommend to prepare for each session:
a comfortable quiet space: "create your nest": prepare cushions and blankets so you feel comfortable, maybe dim the lights and light some candles, light your favorite incense, play gentle calming music. Wear comfortable clothes.
Please access your link to the zoom room 5 mins before so we are ready to start on time.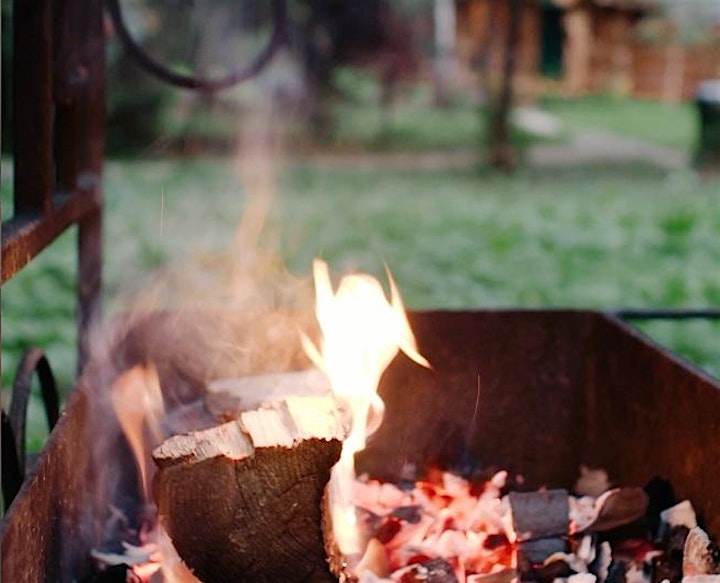 REGISTRATION
Please, click on 'BOOK NOW' . You will be redirected to EventBrite page where you can proceed with your booking. Once you complete your booking, you will be sent a confirmation email that will include a link for attending the sessions.
* All sessions will be recorded and available to watch for at least 48 hours after the live stream, so even if you cannot always make it live, you will not miss a thing!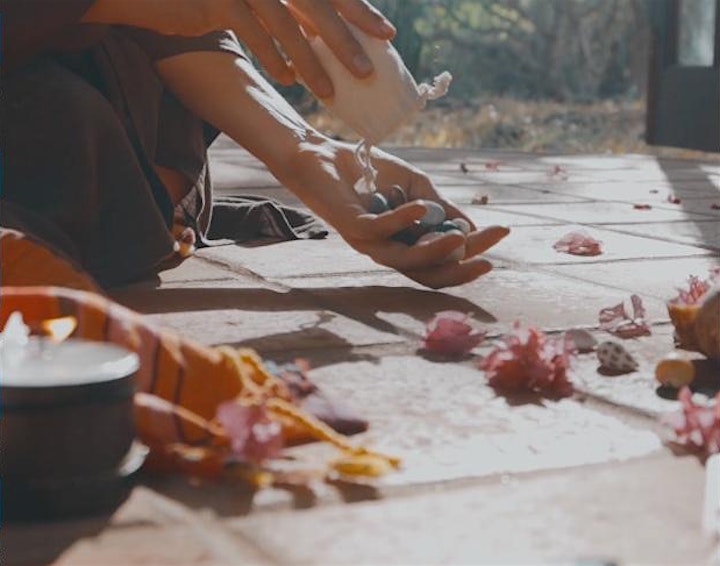 YOUR GUIDE
Peter Harper
Peter is an experienced spiritual guide with 40 years of experience in self-discovery and spiritual guidance. He divides his time hosting Meditation and Self Awareness Retreats and Workshops in Europe and creating Guided Meditation and Conscious Music recordings.
Peter is the founder of The Drunken Monk project connecting spirituality with daily life, using tools such as guided meditation recordings, Enlightenment Intensive process, Self Awareness retreats, and workshops.
"Above the clouds of the mind, there is a clear blue sky. I will meet you there…." Peter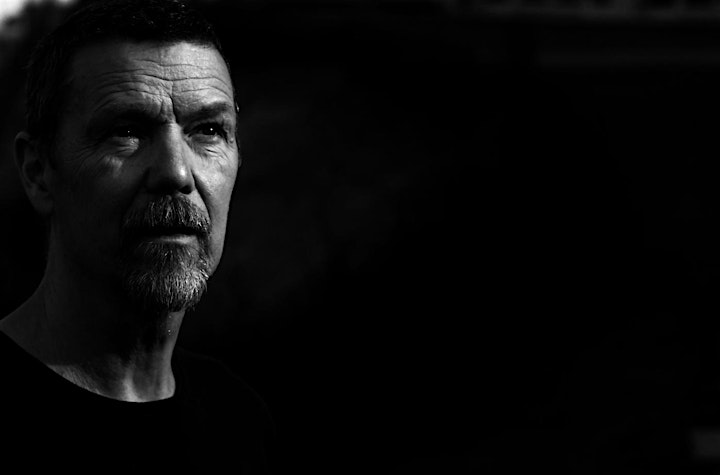 GDPR
By confirming your participation you are agreeing that we can send you a welcome email and occasional inspirations. You can always unsubscribe at the bottom of our emails. These emails are compliant with GDPR rules and your privacy will be respected and protected. We will not share your details with anyone in any way.
Safety & Privacy Disclaimer
By attending the sessions and courses (in-person and online programs) provided by The Drunken Monk, you agree to take full responsibility for your safety and all consequences of participating.Our courses are for educational purposes only. The Drunken Monk is not responsible and cannot be held liable for legal claims or losses.
If you have any concerns or are on medication for mental health or physical reasons, please inform us by emailing info@the-drunkenmonk.com.
Everything shared in the courses provided by the Drunken Monk project or shared by other participants within the sessions remains confidential and private. This includes the taking or sharing of any pictures of other participants within the course or sharing any personal details about the other participants.
All right reserved. Any information/study materials provided by The Drunken Monk teachers and guides are the subject of the copyright of The Drunken Monk or their respective owners. All materials are not transferable and cannot be distributed without written permission from The Drunken Monk organisers.
Credits
Tree of Life Symbol:designed by Storyset – Freepik.com
https://www.freepik.com/free-vector/tree-life-concept-illustration_13858890.htm
Pictures and Videos:
Main video created by Veronika Kremen with elements byVideo by cottonbro | Video by Roman Odintsov | Video by Aaron J Hill | Video by ROMAN ODINTSOV | Video by ROMAN ODINTSOV | Video by cottonbro | Video by Ivan Samkov | Video by Ivan Samkov | Video by Tom Fisk | Video by Ira Po … ALL ON PEXELS.COMPhoto by cottonbro | Photo by ROMAN ODINTSOV | Photo by ROMAN ODINTSOV | Photo by ROMAN ODINTSOV | Photo by ROMAN ODINTSOV | Photo by ROMAN ODINTSOV | Photo by Ivan Samkov … ALL ON PEXELS.COM
Picture of Peter Harper by George Maddick
Music:Arctic portrait by Sight of Wonders | Epidemic sound on Canva