22/5-2/6 2023 | 10 morning sessions from 7.00 am cet | online course
There are several ways in which we can create and manifest the opportunities, people and experiences we wish for. There is the traditional approach of effort, stress and will. There are some manifestation techniques that might work and yet there is another way. Grounded in current science there is emerging a completely fresh perspective on how we can create a life of peace and fulfilment.
I have been exploring and experimenting with the application of the discoveries about the Quantum field that is being shared by Quantum Scientists from esteemed institutions such as Harvard, Stanford and Cambridge Universities, as well as research institutions such as IONS, Max Plank, HeartMath, Vesica and so many, many more…
Together, they explain how we are so much more capable of creation than we have traditionally thought. They have discovered; How body, heart, mind coherence works. How clear intention works and how it directly impacts the physical world. How a clear intention can raise our frequency to a natural space of fulfilment. Most interesting is the discovery of the Law of Entanglement. It explains how are all connected in the quantum field and how much more powerful we are working together in a group.
Each and every one of us shares the potential to expand these discoveries into daily life. I'm excited to share with you what I have explored in this field and how to apply it to you own life using an accessible meditation practice. I look forward to welcome you in this amazing new course where together we shall take a quantum step into a new way of connecting, to ourselves, to each other and to this incredible Universe.
I very much look forward to welcoming you on the course!
With love, Peter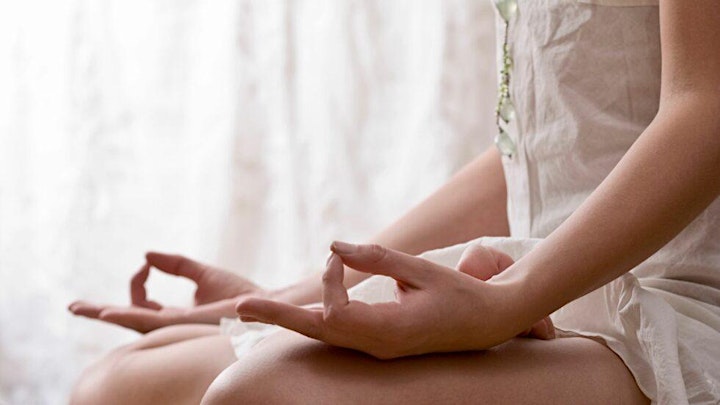 BENEFITS
easy and comprehensive, suitable for all levels, advanced as well as beginners in meditation
start your days from a nourished and resourceful space, feeling balanced and connected to your inner center
learn the special style of Quantum Meditation and experience how it can bring you into a space of relaxed alertness (also known as 'super-consciousness')
dive deeper into the 'law of entanglement' and the 'butterfly effect'
build coherence between your body, heart and mind and experience the tremendous benefits of feeling peaceful and clear
learn the subtle art of the creative process from a space of coherence and how this can bring profound changes in the way you feel every day
learn how these skills will help you to access and express your gifts free from the demands and expectations of your inner critic or the opinions of others
embody your meditation skills and build a healthy and nourishing meditation routine
understand how to awaken the power of your 'intention' to tap into the innate power that lies within you when you purposefully focus on a desired outcome
ELEMENTS
QUANTUM MEDITATION
Quantum meditation is a specific meditation style which uses absolute stillness to center the mind and emotions with the body's naturally present energy. Many practitioners mention that practicing quantum meditation on a regular basis develops a greater ability to make better decisions, maintain a permanent state of contentedness and eliminate stressful feelings. It is also useful in healing the body of physical ailments. As the practice literally transforms the chemical and cellular processes of the brain, it is believed that these physical changes actually allow people to experience new and more enlightened ways of living.
Described by many as an intensely relaxed but highly alert state, its focus is not only to quiet the mind or bring about a relaxed state but also to broaden one's focus in order to expand to a place where you become consciously aware of infinite reality.
Scientifically put, through quantum meditation the mind is transported into the quantum field as the brainwaves shift from a beta state, which is the normal state of being that most people operate in while awake. Quantum practitioners maintain that while the mind is in the quantum field, brain cells are actually synchronized and the entire brain is active at the same time. This state is known as "super-consciousness."
HEART COHERENCE
Have you ever experienced a day where everything seemed to flow? You felt good – centred and clear, able to adapt quickly to whatever came your way with balance and ease. You were in a state of heart-mind coherence. It is a state that occurs when our body's systems, our breathing, heart rhythms, brain rhythms and hormonal response, are in sync with each other. It is a naturally-occurring state which happens when the brainwaves are synchronized with the heartbeat patterns. Within the course, we will be using techniques which will support you to naturally balance the frequency of your heart and brain. This synchronisation leads to heightened creativity, intuition and performance.
QUANTUM MEDITATION + HEART COHERENCE
By deepening an understanding of our consciousness through Quantum science we find that we are connected to a Unified field of consciousness. By choosing to guide, or intend our consciousness to move into a coherent state, we open ourselves to the potential of creating change according to the subject of our focus.
A key finding in science is the 'Law of Entanglement', that opens many possibilities that until now have been seen as esoteric. These findings show us a way to create for ourselves a life that is free from stress, mental-emotional suffering and inner conflict. Then, we can step into a flow of holistic balance and harmony where we open a new way of living creatively with heartfelt collaboration, with ourselves, each other and on this Earth.
WHY MORNING PRACTICE?
In the morning our senses are open and our mind is still relatively silent, not cluttered with too many thoughts. It is like the nurturing soil waiting for the first seeds. Whatsoever we plant in our mind in the morning will be massively supported and developed by our unconscious and subconscious minds. Moreover, morning meditation will set you up positively so you will feel relaxed, focused and empowered for the whole day.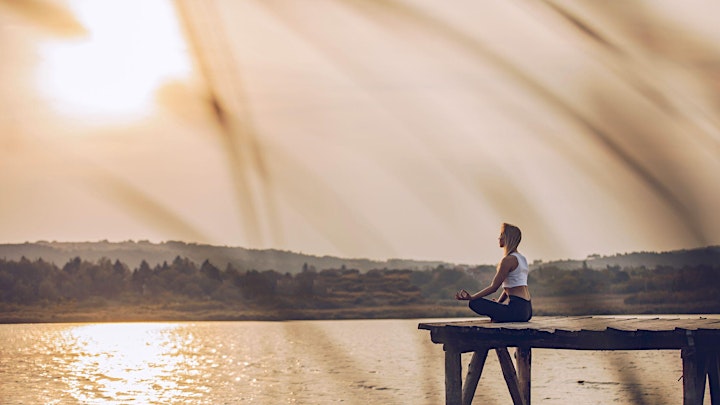 SCHEDULE
Course dates: 22/5 – 2/6 2023
Daily morning sessions from Monday till Friday
Sessions time: from 7.00am CET / 06.00am UK time (1 session=45 min)
(same for both weeks)
* All sessions will be live (on Zoom). Each session will be recorded and sent to you after the live stream. You will be able to access all recordings anytime during the course + 1 week after the course finishes, so even if you cannot always make it live, you will not miss a thing!
PRACTICALITIES
To fully enjoy this event, we recommend to secure for each session:
a comfortable quiet space: "create your nest", prepare cushions and blankets so you feel comfortable, maybe dim the lights and light some candles, favorite diffusers, gentle calming music. Wear comfortable clothes.
Please access your link to the zoom room 5 mins before so we are ready to start on time.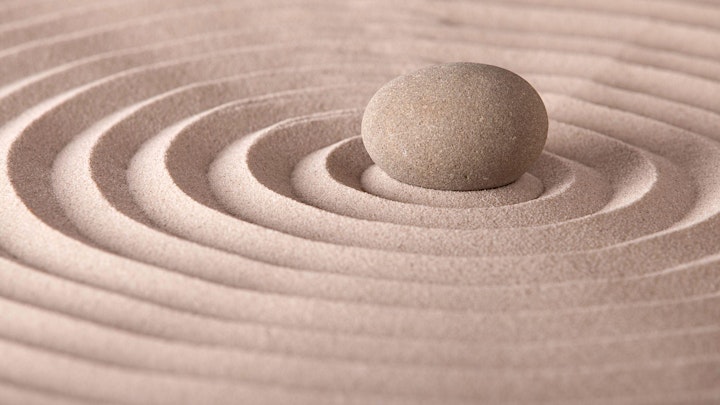 REGISTRATION
Please, click on BOOK NOW. You will be redirected to Event Brite booking page where you can secure your spot. Once you complete your booking, you will be sent a confirmation email that will include a link for attending the sessions. 1 ticket = 1 attendee (unless you specify in your booking that you would like to arrange multiple access).
* All sessions will be live (on Zoom). Each session will be recorded and sent to you after the live stream. You will be able to access all recordings anytime during the course + 1 week after the course finishes, so even if you cannot always make it live, you will not miss a thing!
YOUR GUIDE
Peter Harper
Peter is an experienced spiritual guide with 40 years experience in self discovery and spiritual guidance. He divides his time hosting Meditation and Self Awareness Retreats and Workshops in Europe and creating Guided Meditation and Conscious Music recordings.
Peter is the founder of The Drunken Monk project connecting spirituality with daily life, using tools such as guided meditation recordings, Enlightenment Intensive process, Self Awareness retreats and workshops.
"Above the clouds of the mind, there is a clear blue sky. I will meet you there…" Peter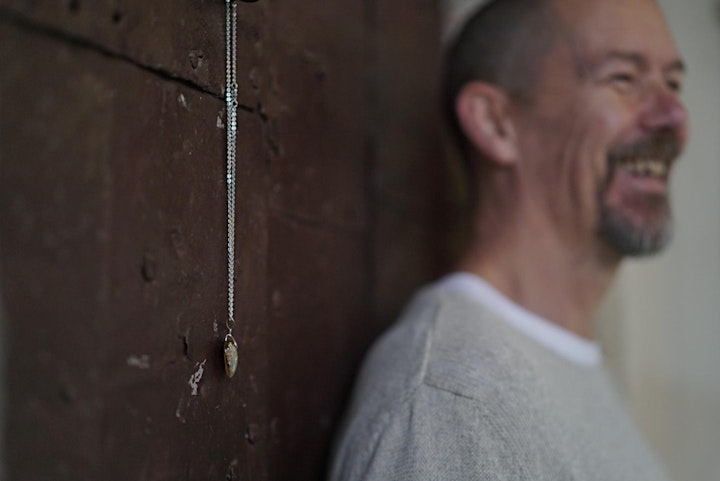 GDPR
By confirming your participation you are agreeing that we can send you a welcome email and occasional inspirations. You can always unsubscribe at the bottom of our emails. These emails are compliant with GDPR rules and your privacy will be respected and protected. We will not share your details with anyone in any way.
Safety & Privacy Disclaimer
By attending the sessions and courses (in person, as well as online programs) provided by The Drunken Monk you agree to take full responsibility for your safety and all consequences of participating. Our courses are for educational purposes only. The Drunken Monk is not responsible and cannot be held liable for any legal claims or losses.
In the event that you have any concerns or if you are on medication for mental health or physical reasons then please inform the us by emailing info@the-drunkenmonk.com.
Everything that is shared in the courses provided by the Drunken Monk project or shared by other participants within the sessions remains strictly confidential and private. This includes the taking or sharing of any pictures of other participants within the course or sharing any personal details about the other participants.
All right reserved. Any information/study materials provided by The Drunken Monk teachers and guides are the subject of the copyright of The Drunken Monk or their respective owners. 1 ticket = 1 attendee (unless you specify in your booking that you are arranging for a multiple access). No material is transferable and cannot be distributed without written permission from The Drunken Monk organisers.